Long Hair Tattoo Artist Matt Heinz Let's It Ride
This is a full-time life
Matt Heinz is a professional tattoo artist, which isn't a part-time job, or even a full-time job. It's a full-time life—much like long hair, which Matt has, so you could say he's working overtime.
Since 2013 he's been skillfully tattooing art-loving clients here at Bearcat Tattoo Gallery.
Matt's specialty is illustrated color tattoos with concepts inspired by medieval fantasy art, European black metal, neo-traditional, Japanese and video game illustrations. His favorite subject matter includes witches, wizards, skeletons, suits of armor, weapons, women's faces, animals, floral designs, and anything in the realm of the mysterious and provocative.
Let It Ride
Back in 2014 our neighbors on Kettner Boulevard started this awesome company called The Longhairs. A global community for men with long hair and proprietors of the finest hair ties in the world Hair Ties For Guys. Dating back to the founding days we've always been down for The Longhairs, especially Matt who has been rockin the flow for a while now.
You'll want to get a new piece after hearing him describe life as a professional tattoo artist and the insight into our gallery and lifestyle. We're pumped to share this podcast of Matt with The Longhairs on their show Let It Ride.
What you'll hear about:
The daily life of a professional tattoo artist
What makes a good tattoo client?
When you immediately regret cutting your hair
A glimpse into Bearcat Tattoo Gallery
The first steps to becoming a tattoo artist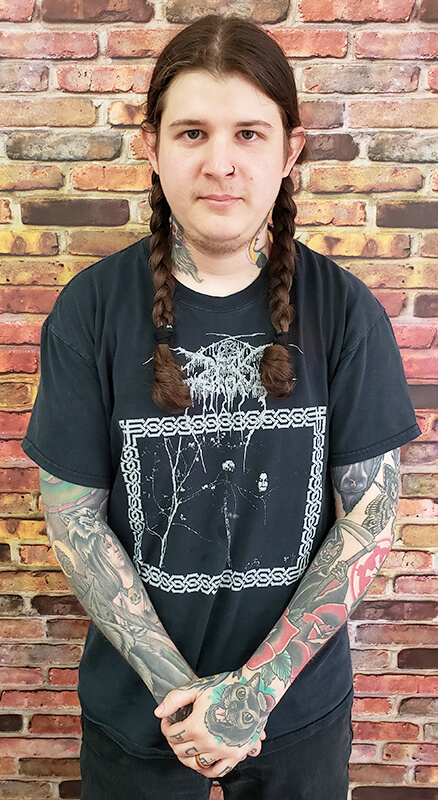 Availability: Booking New Projects
Matt's neo-traditional focus is inspired by the age of wizards, weapons, and warriors. Each of his designs are crafted to perfection and are amazingly ornate and detailed. Video games and fantasy art shines through his beautifully colored tattoos.
Book Consult With Matt