"I create art with an effort to invoke constant fluidity with an earthy color palette. Simple, yet powerful."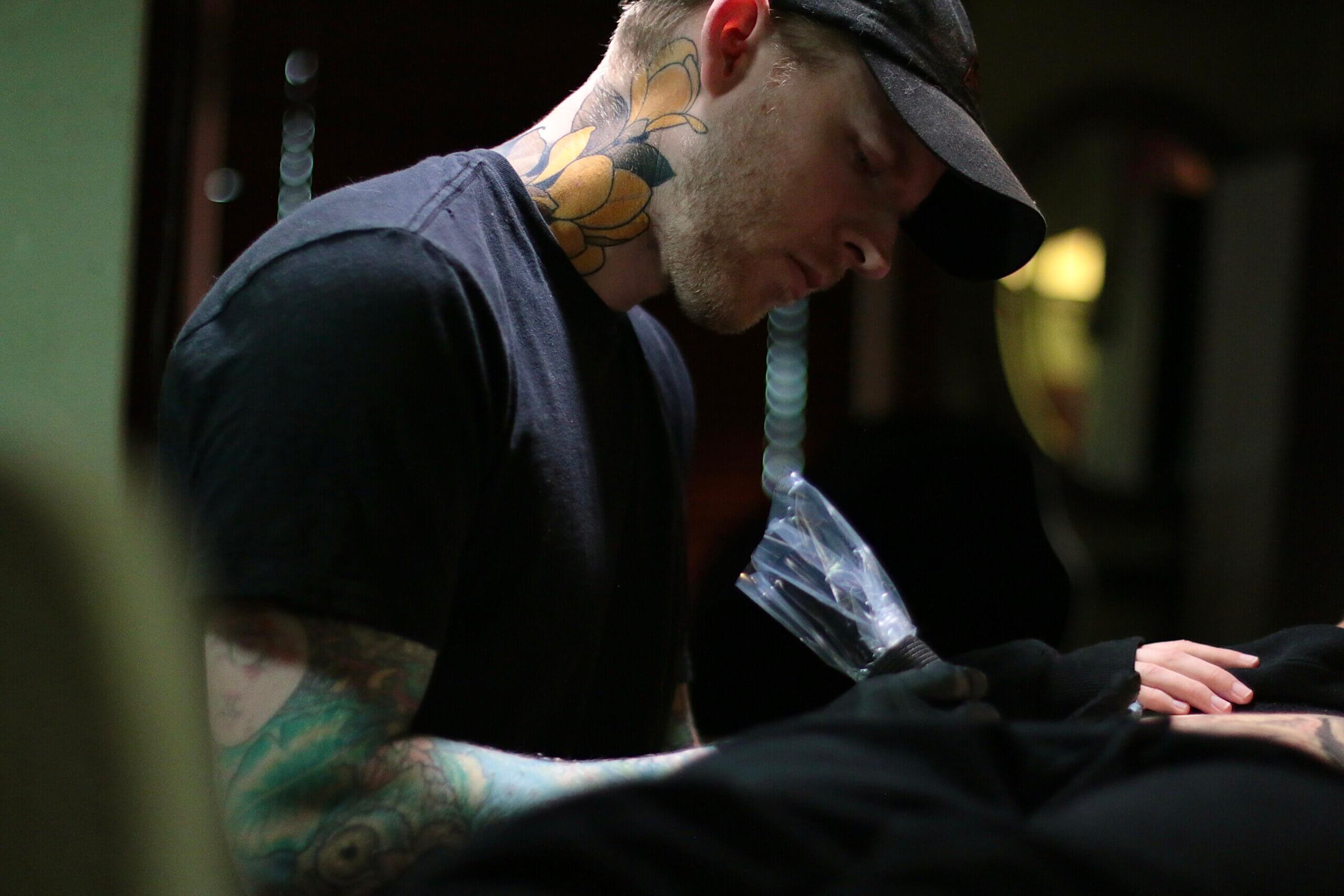 Neo Traditional and Ornate Dotwork
Vintage color palettes. Art nouveau era. National parks and wildlife observations. 
$250 per hour - Currently booking select new projects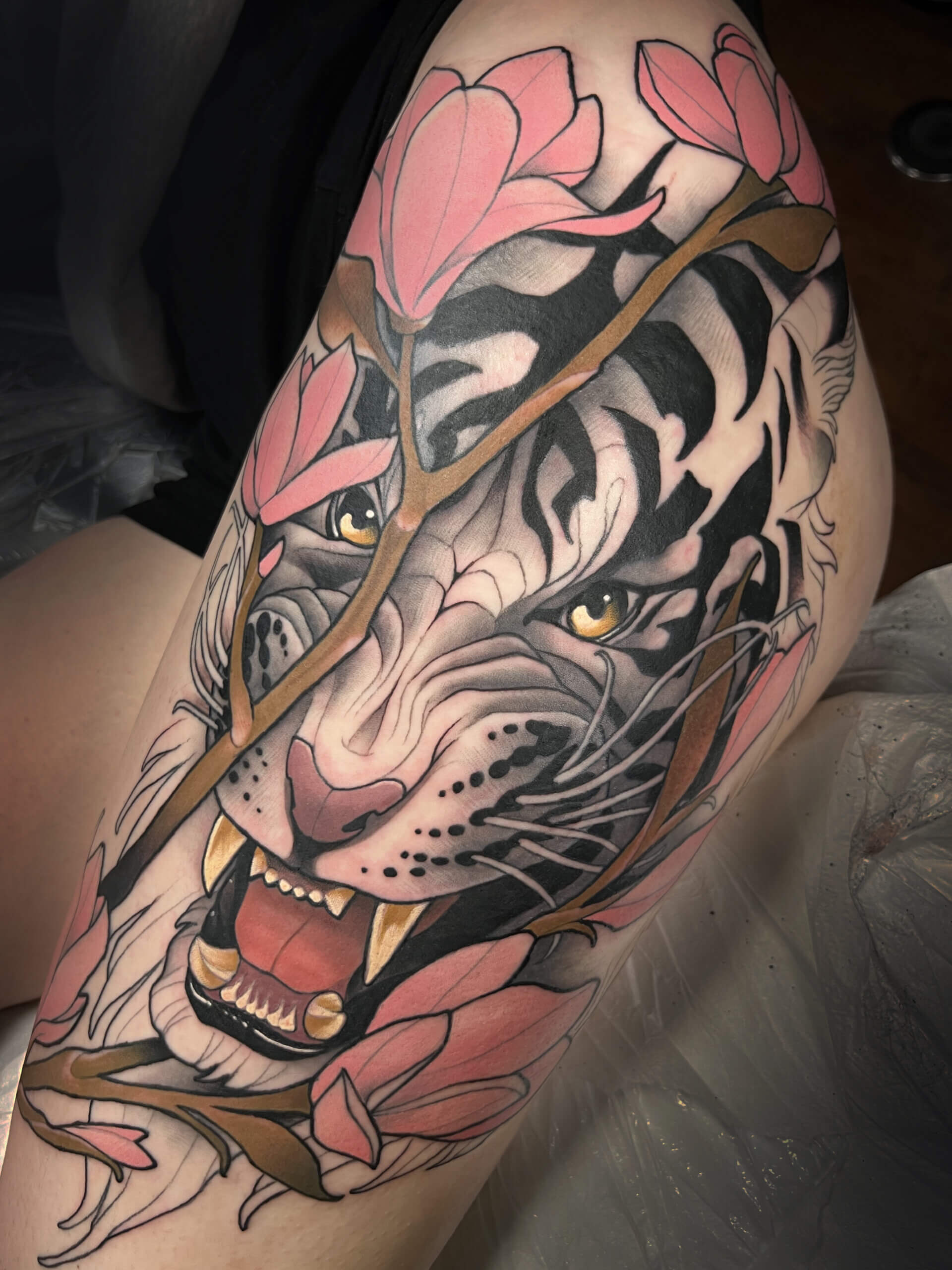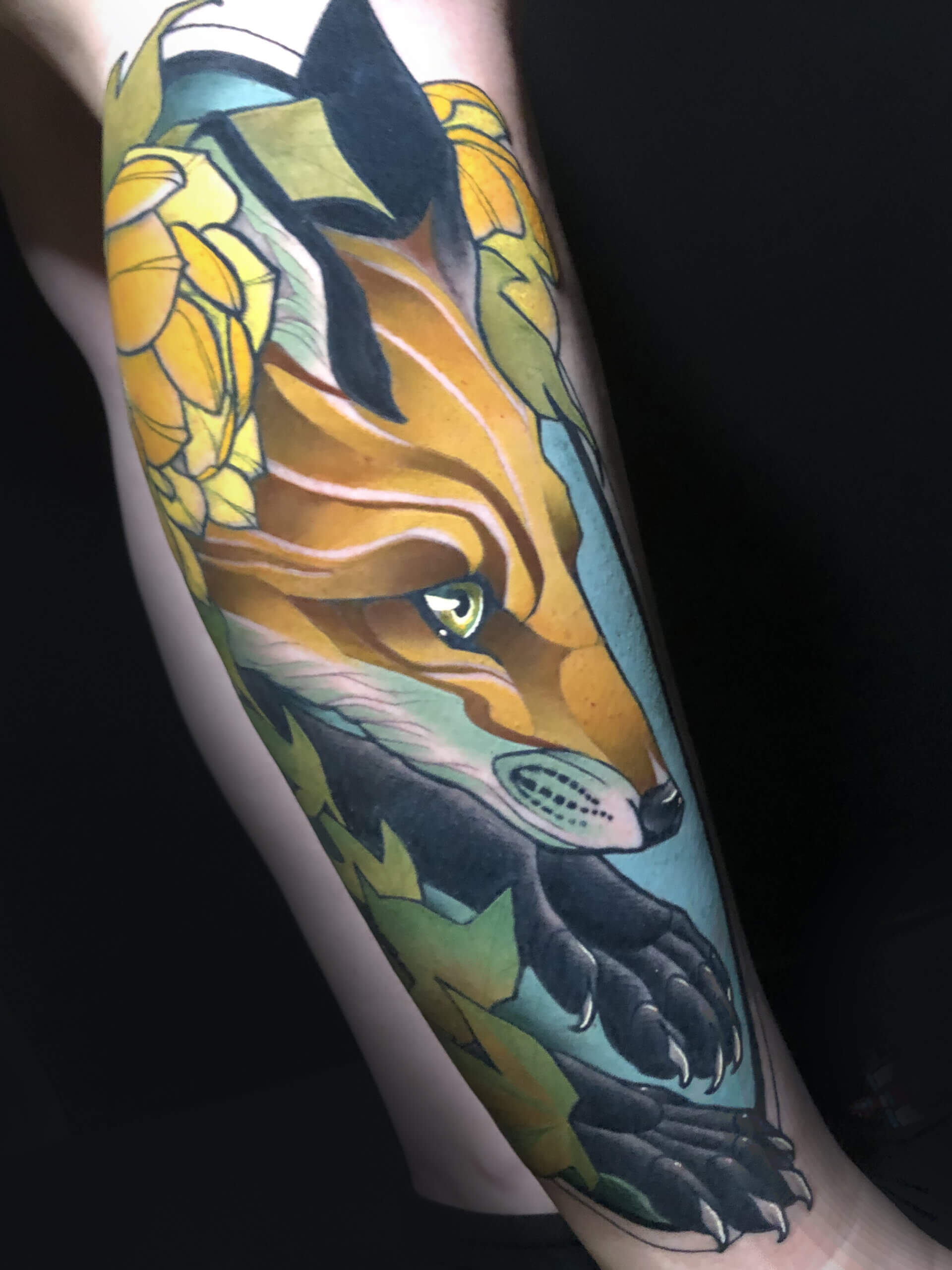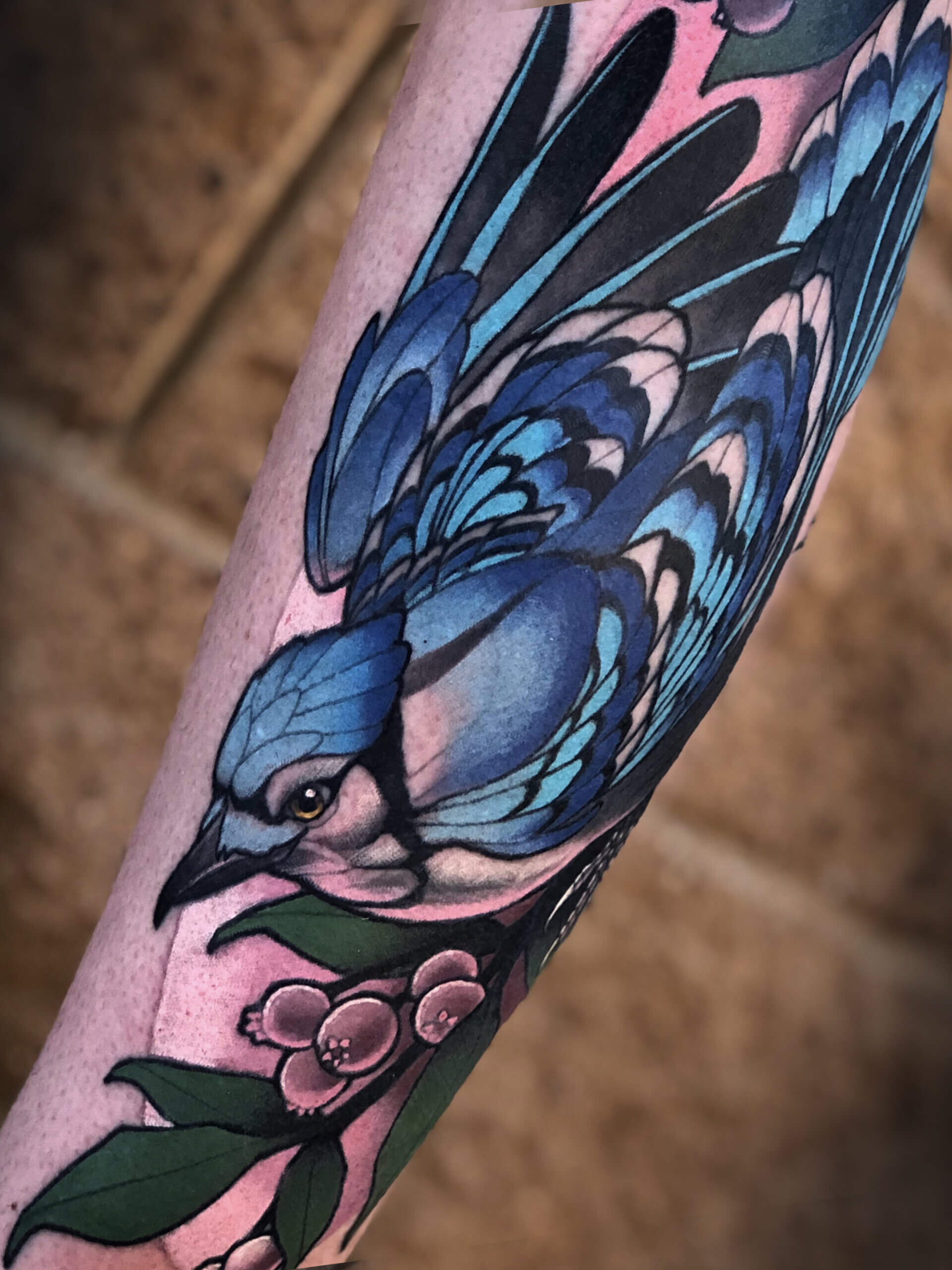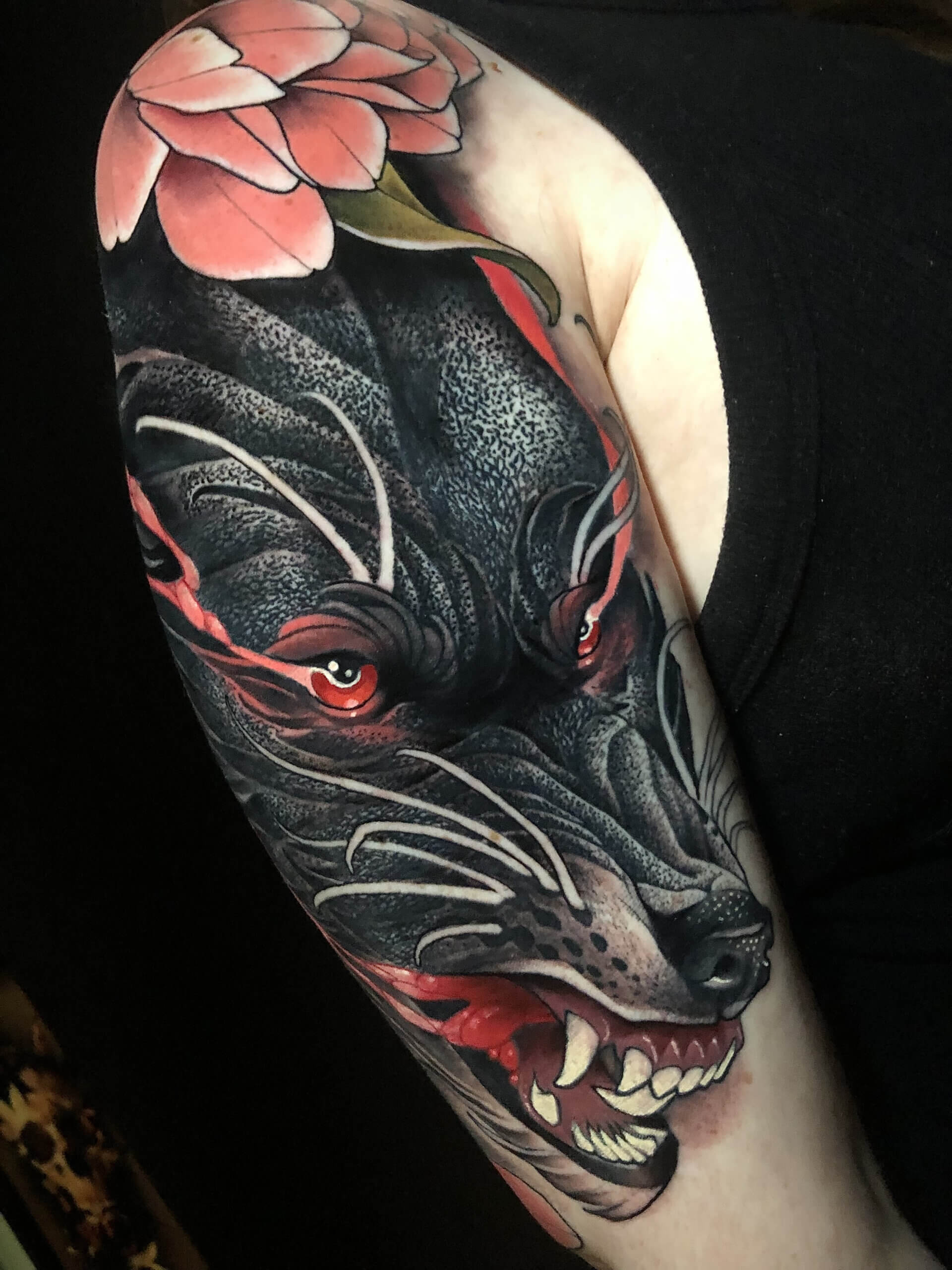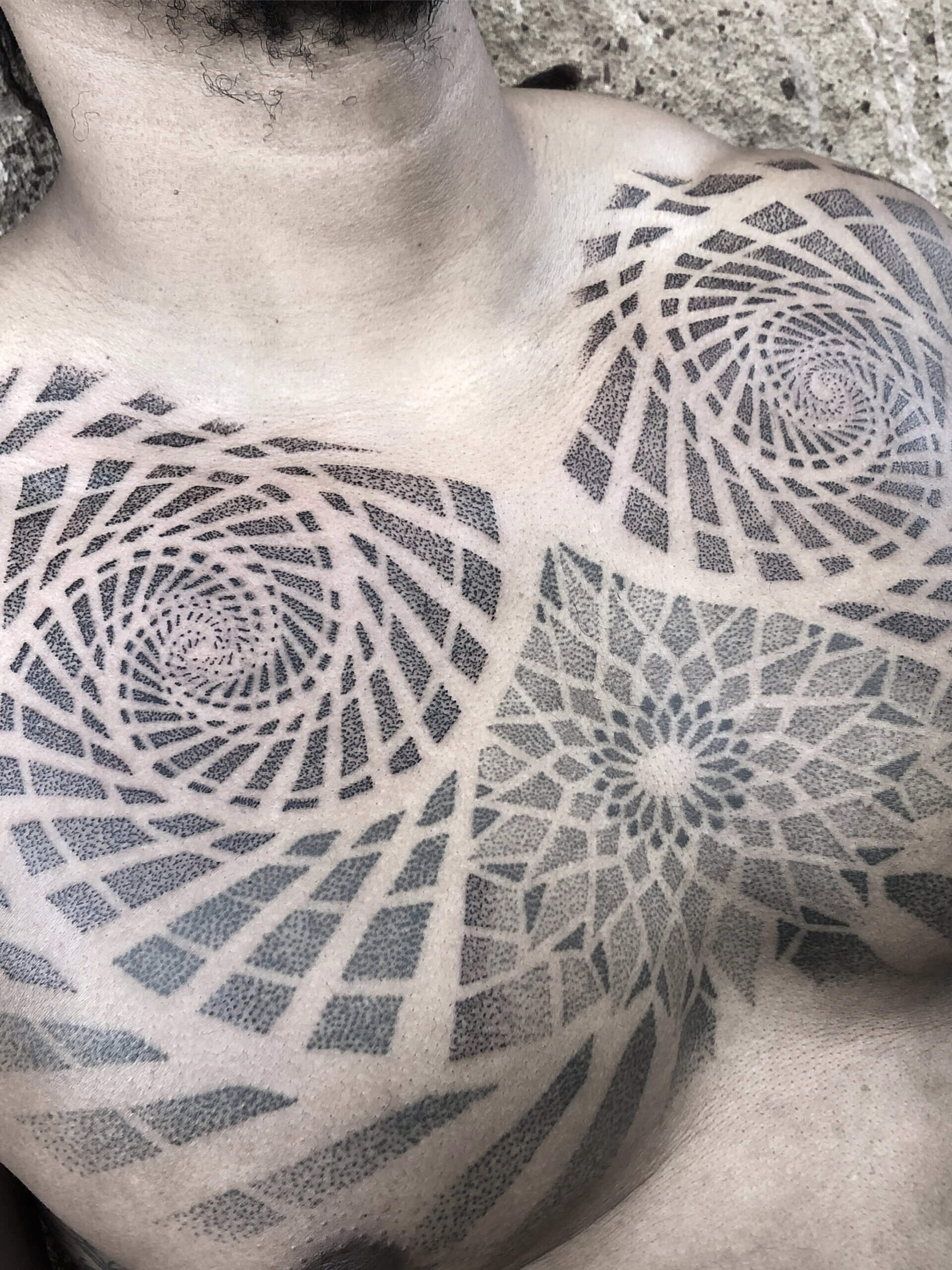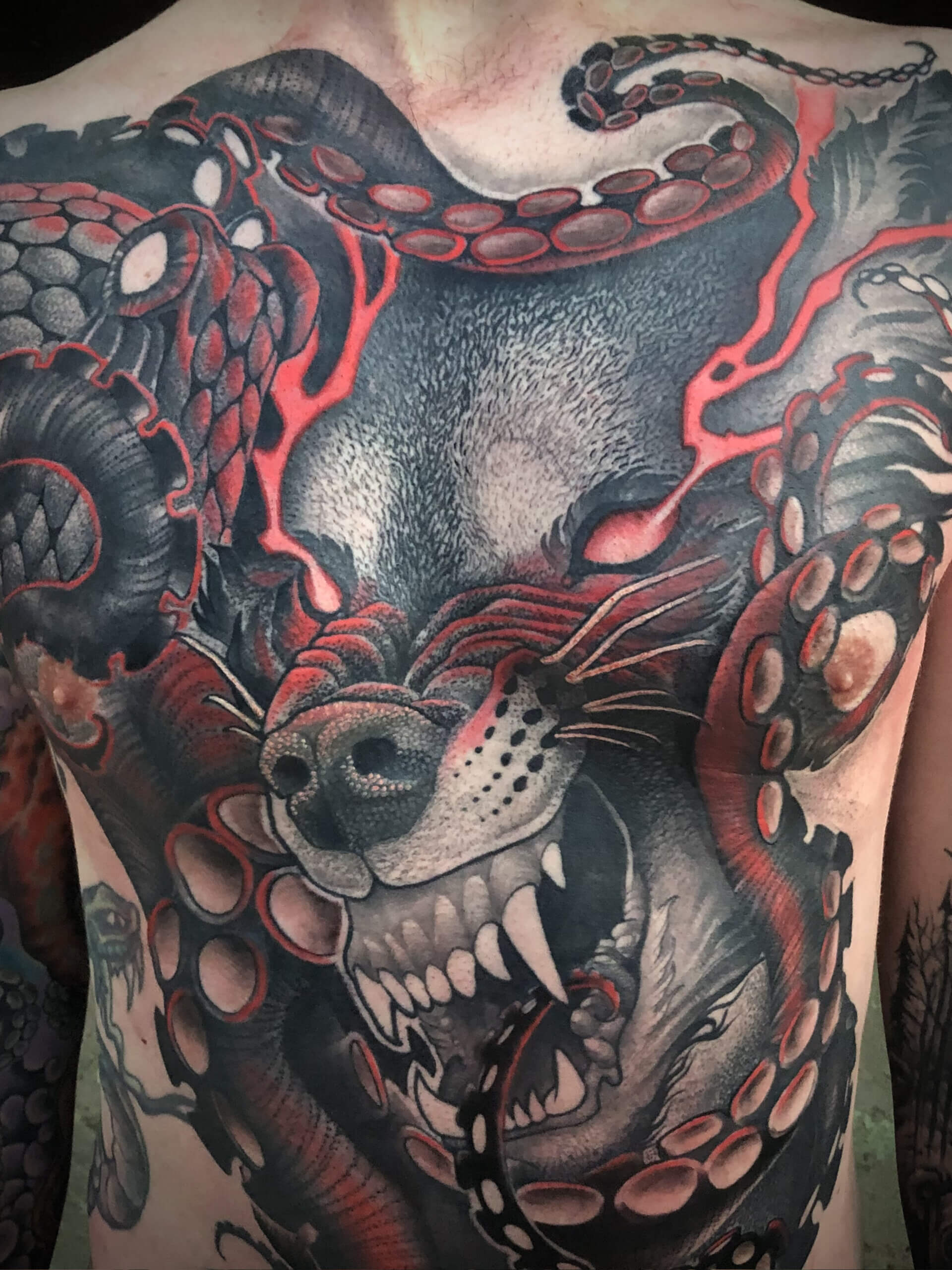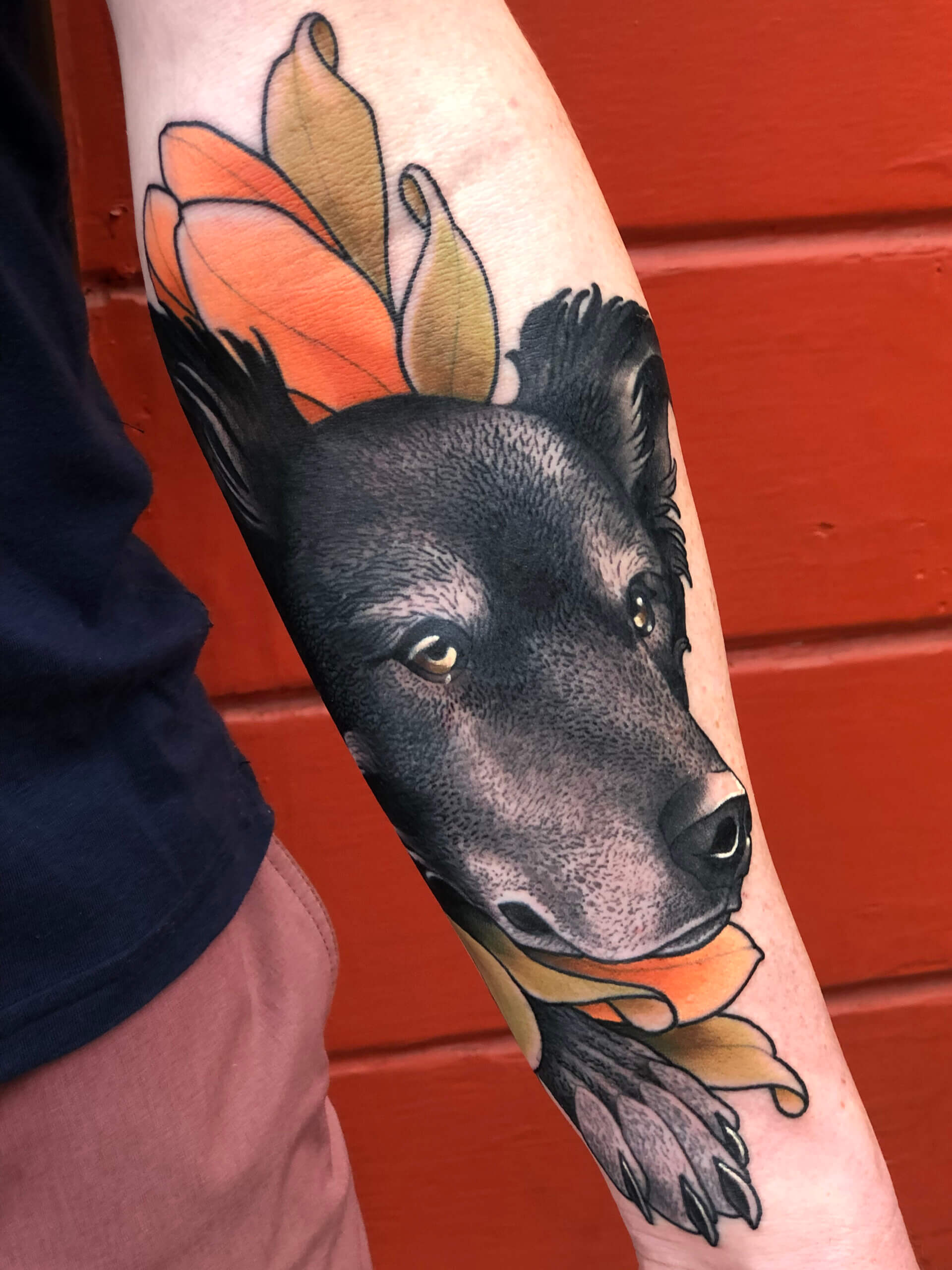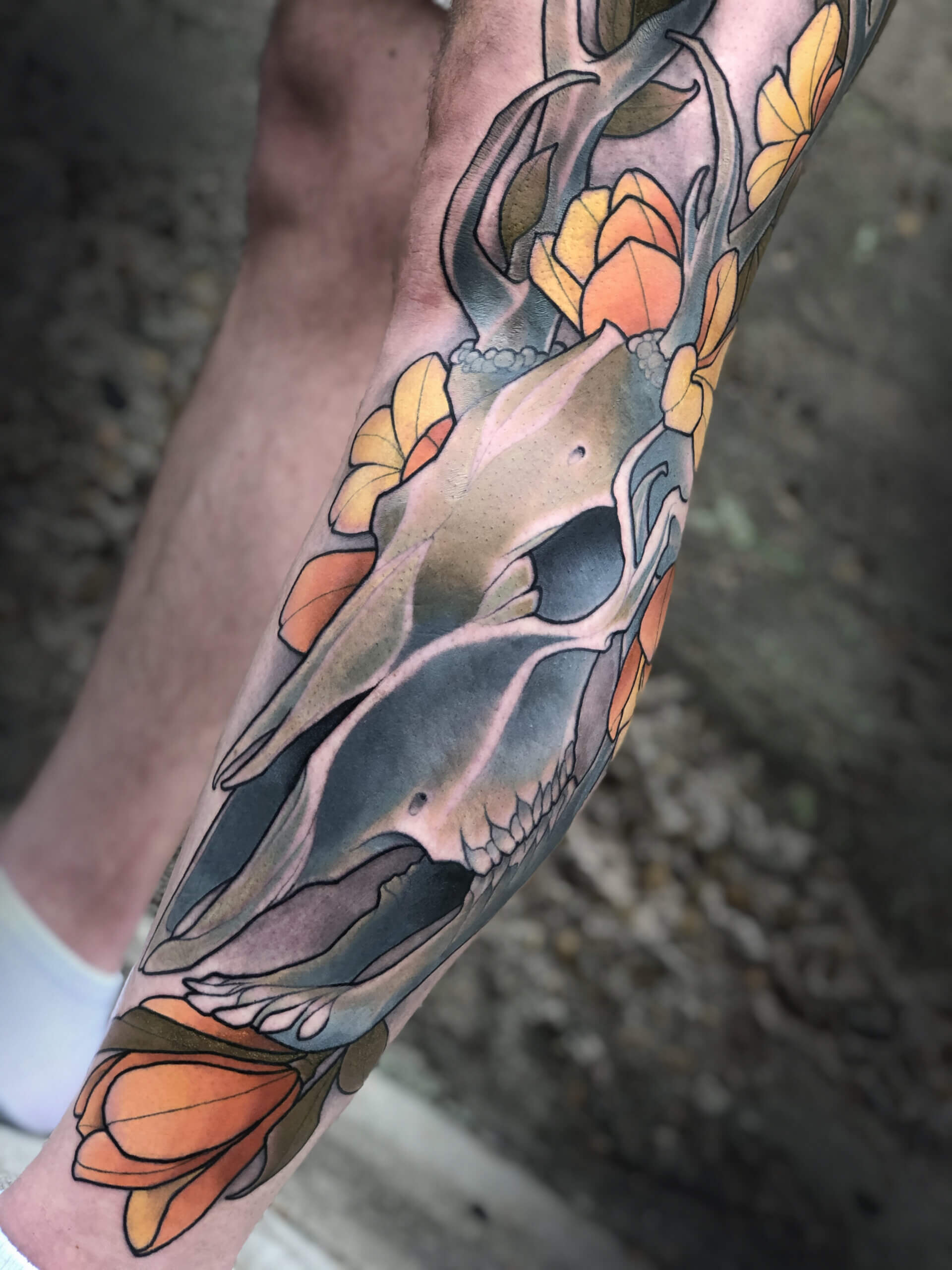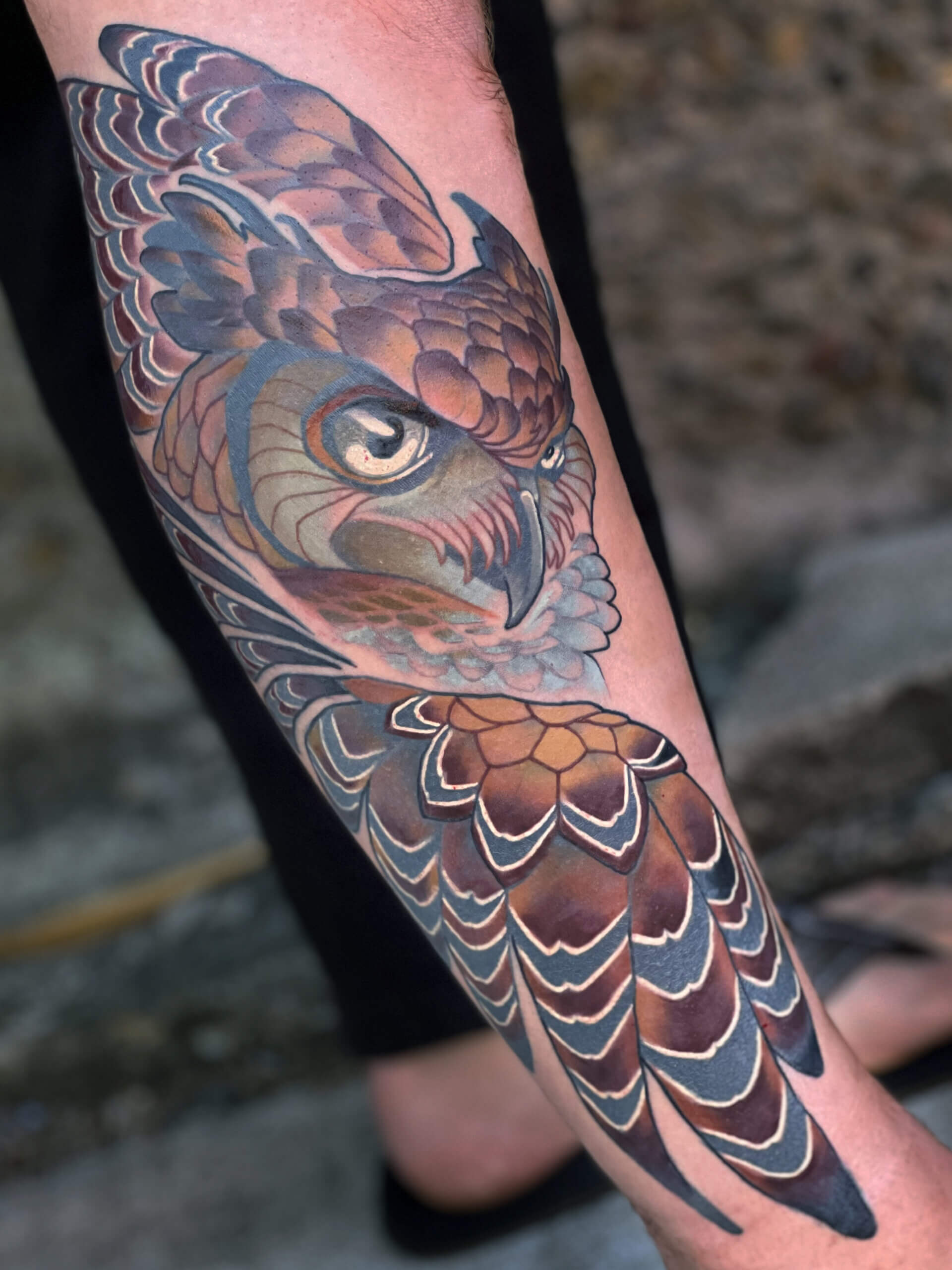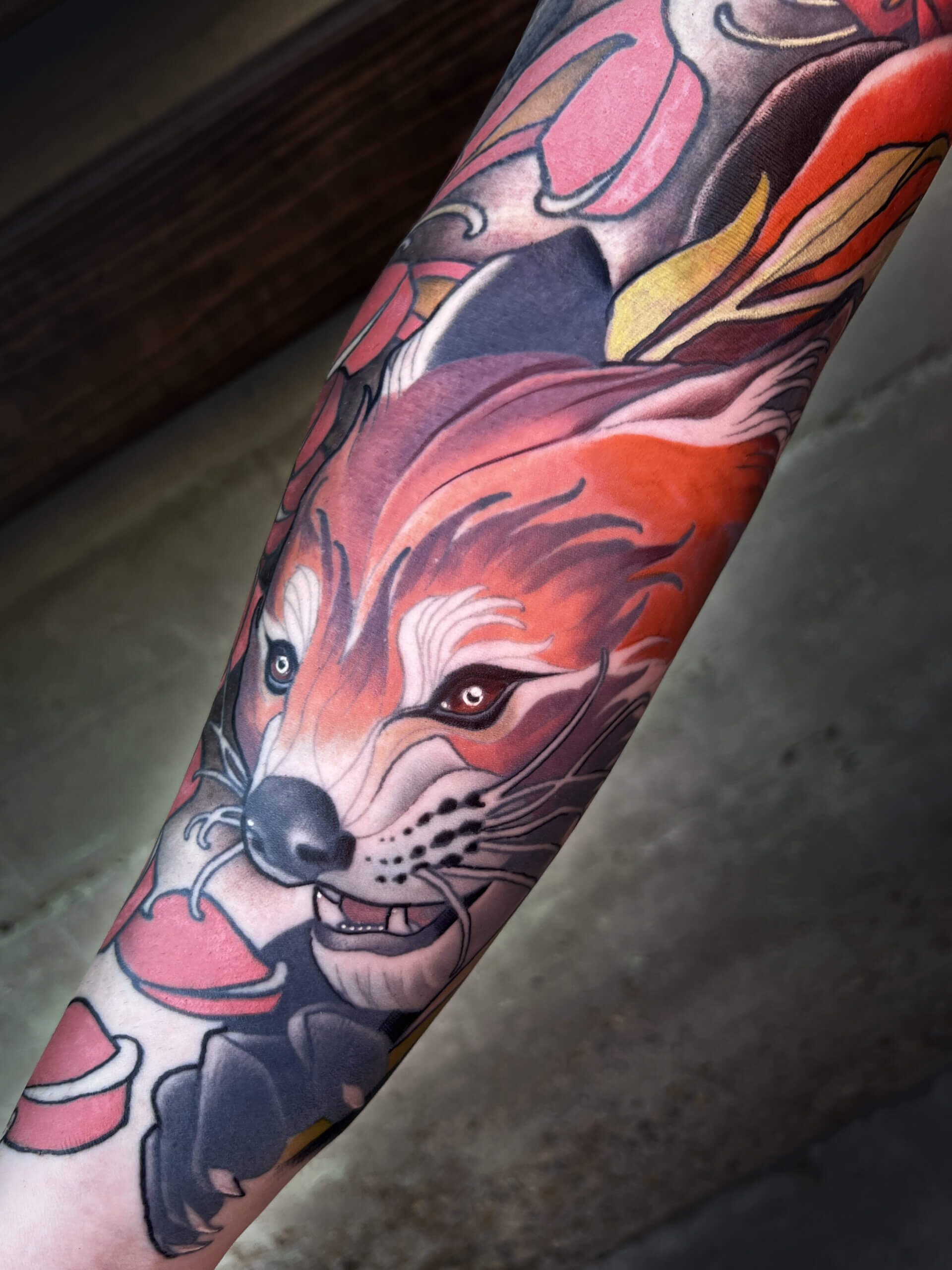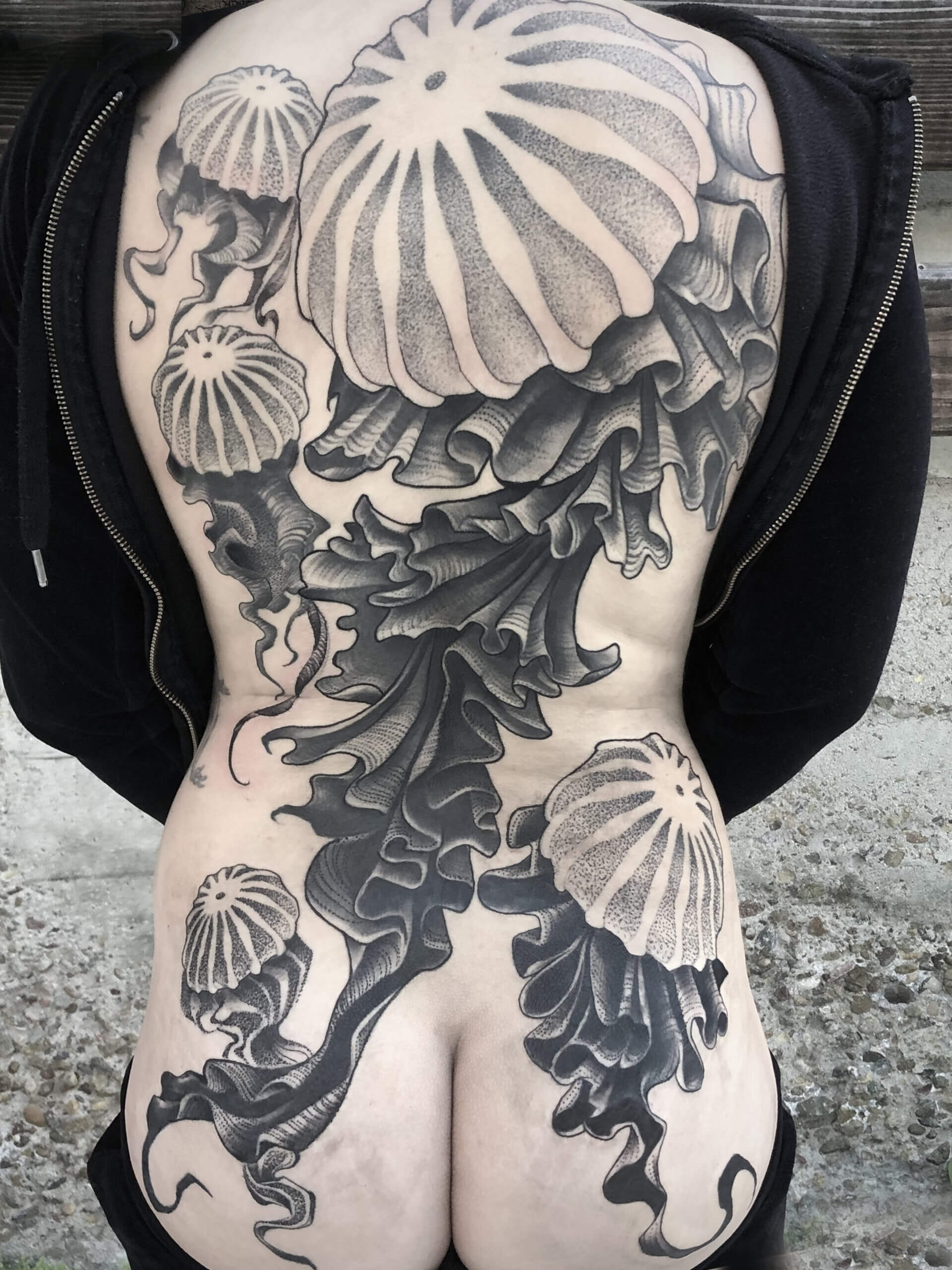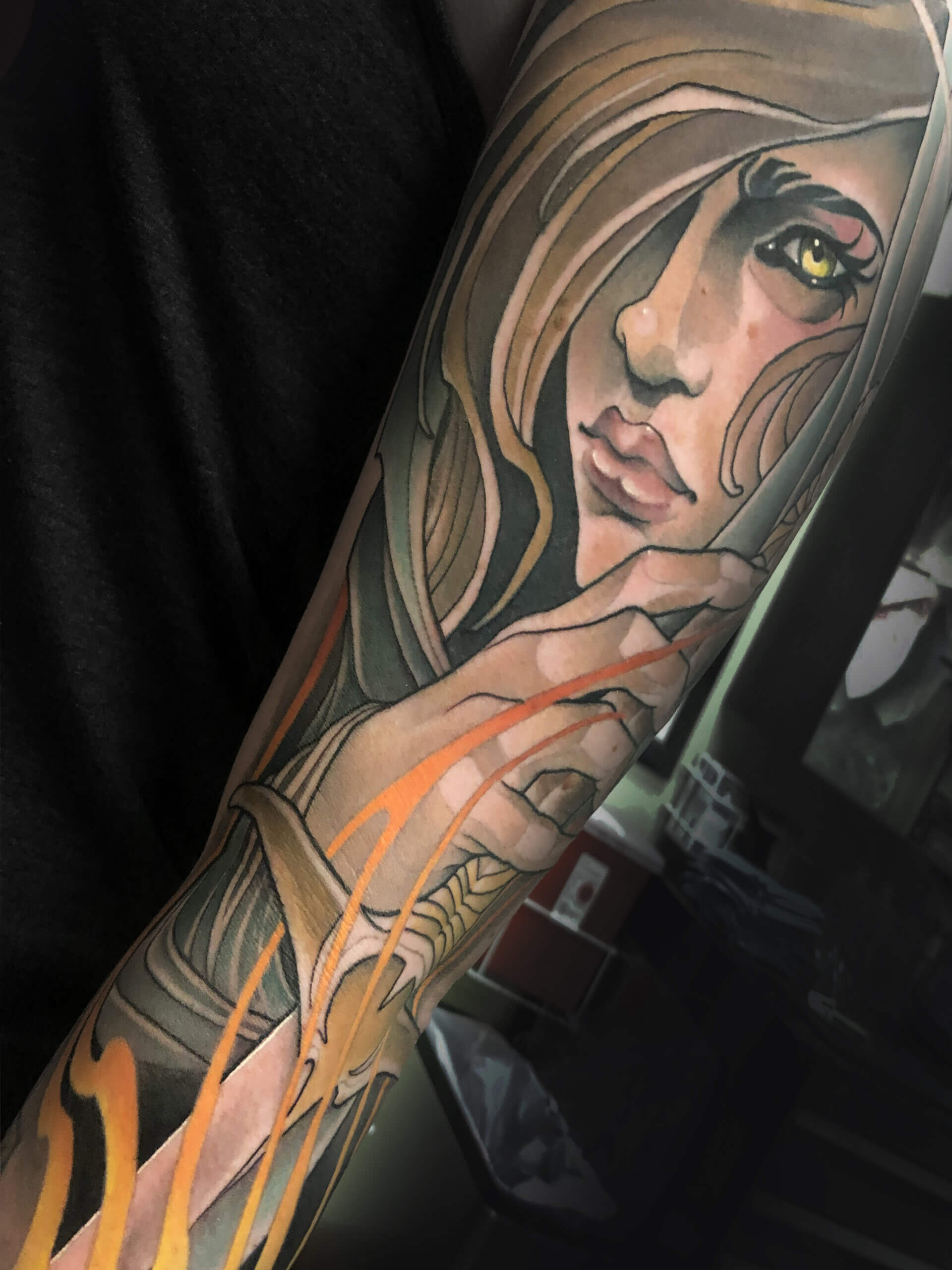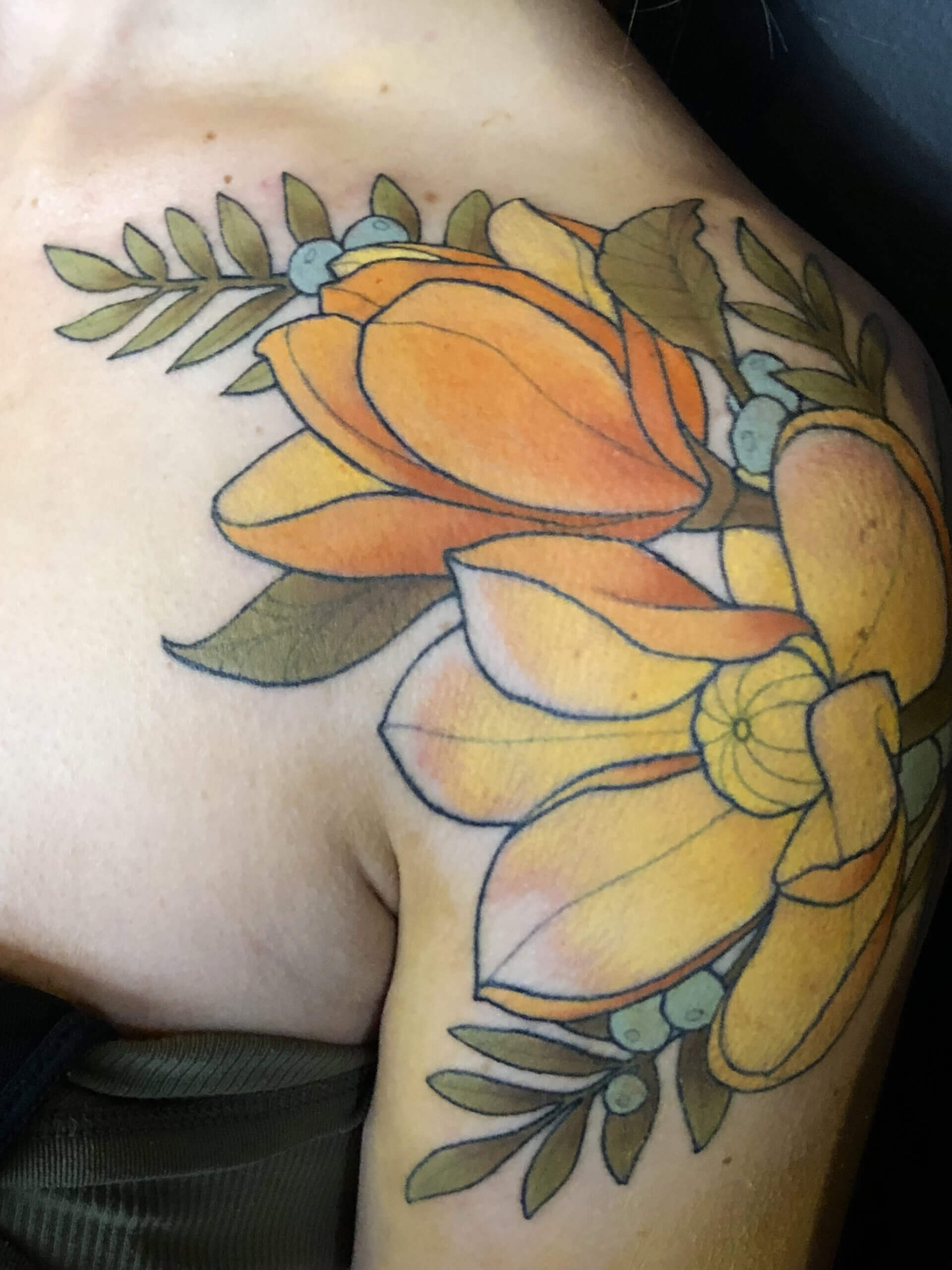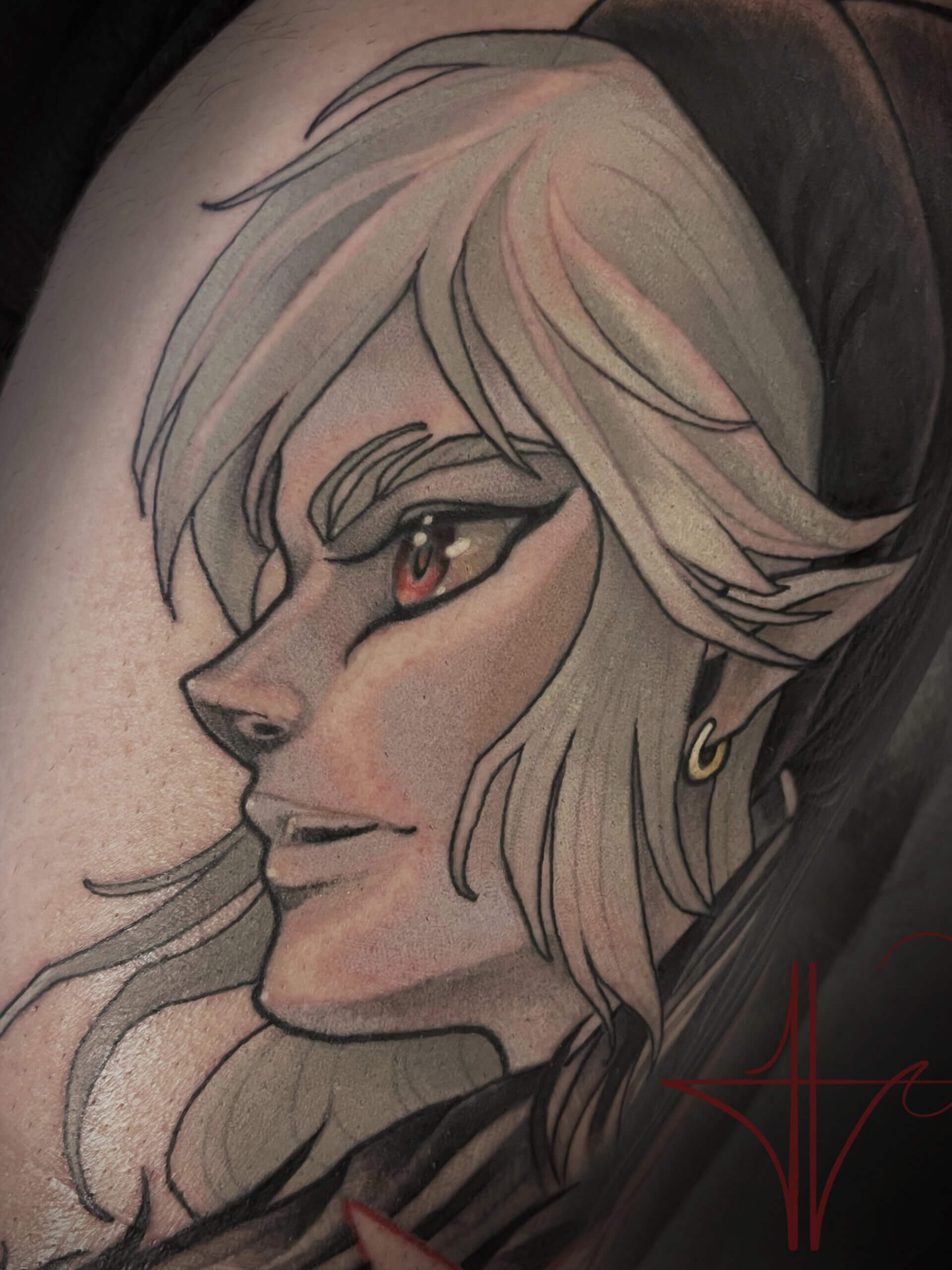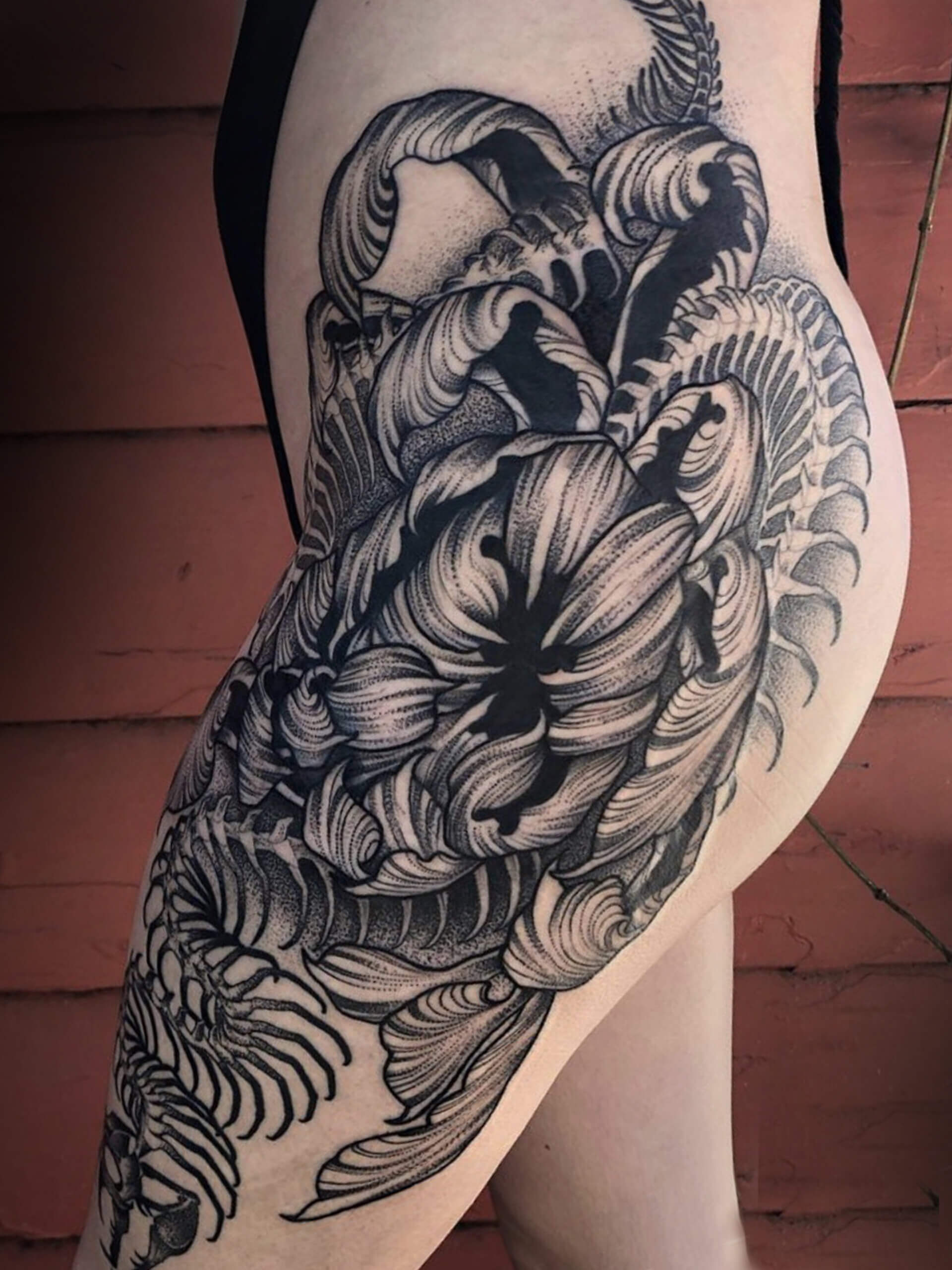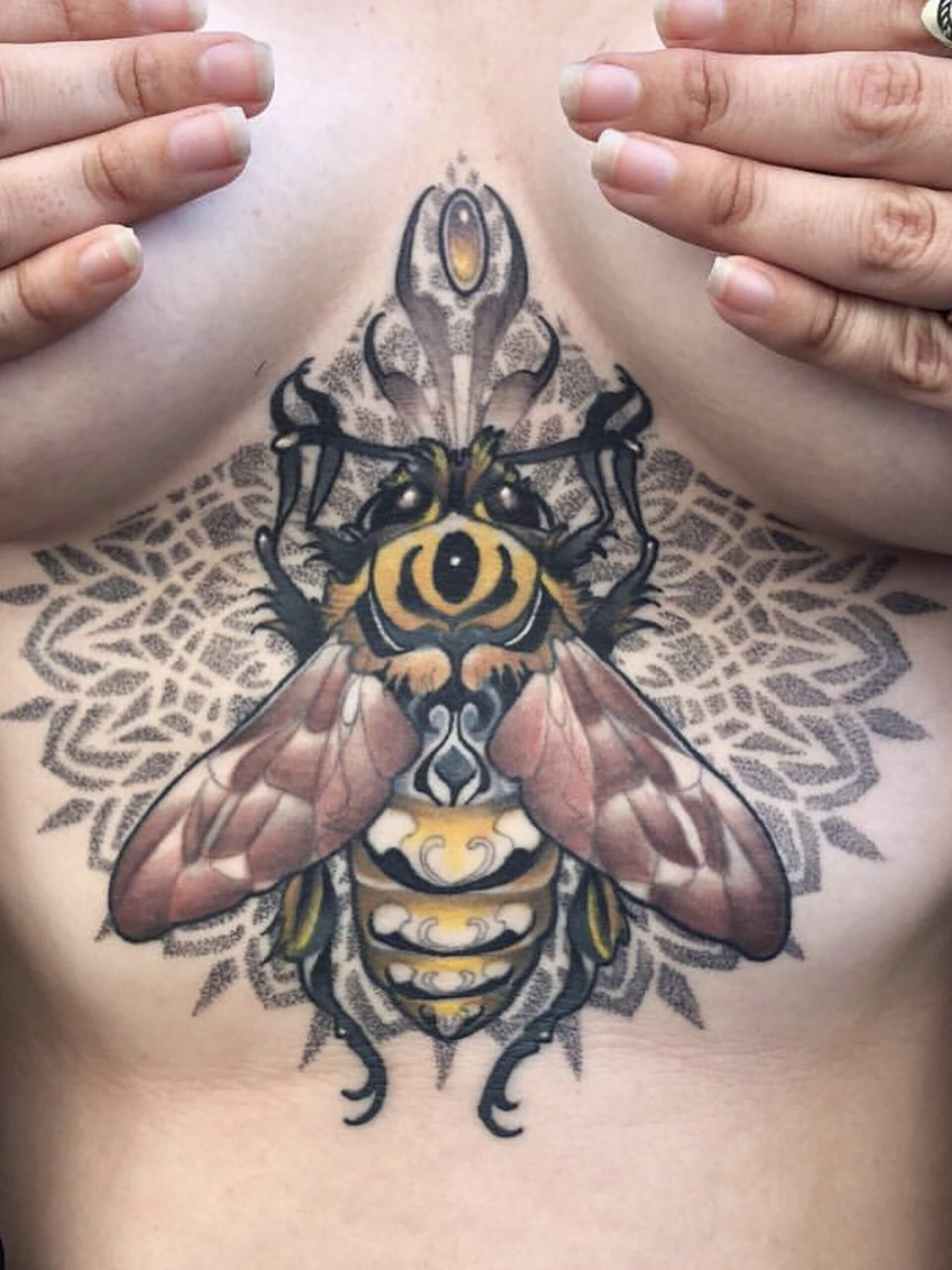 Inspired by Nature
I firmly believe a great tattoo starts with a bold foundation that compliments the shape and contour of your body so it appears to move with you like tailored clothing.
Inspired by wildlife observation, as well as fantasy realms such as J.R.R. Tolkien, Dungeons & Dragons, and old world mythology. I've always been attracted to vintage color palettes, and the art nouveau era that emphasizes beauty in shape, and constant fluidity.
I feel my work is most striking when I'm given a vague or simple concept, and allowed artistic freedom to explore the ideas you present. The result is a dynamic, defined illustration that will read as bold, yet elegant. I always keep in mind what the tattoo will look like over time, and from a distance. Tattoos are a commitment, and they age with our bodies - I take a unique approach to layer shadows and color, creating contrast, so your healed tattoo looks just as striking as the day you got it done. Every tattoo I make must be something I'm proud to have been part of creating.
If you love all of the work I do but aren't sure what to get, I have plenty of ideas pre-drawn / written concepts to choose from. This year I will be focusing solely on creating medium-larger scale projects booking 4-6 hours at a time.
To get the process started, you can click the 'Book Consult' button below and submit the required information. If your idea sounds like something I feel is a good match, we can proceed to scheduling an appointment for your in-person consultation. (For those traveling in, we can do the same via FaceTime video or phone call). During your consultation we will discuss your idea more, and find a date on calendar to start your next tattoo. There is a $250.00 deposit required for all work.
I'm looking forward to meeting and providing a great experience on your tattoo journey.