"I give 120% effort in all my work from a large piece to a small name tattoo."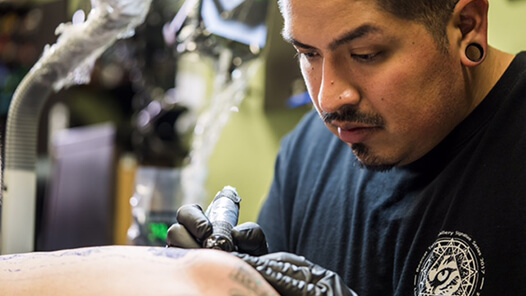 Illustrative Photo realism in color and black & grey
Family, co-workers and fish
$300/hour is my standard tattoo rate - $400/hour is my rate for cover up work. I prefer to do 6+ hour days but I still can book a 4-6 hour spot for you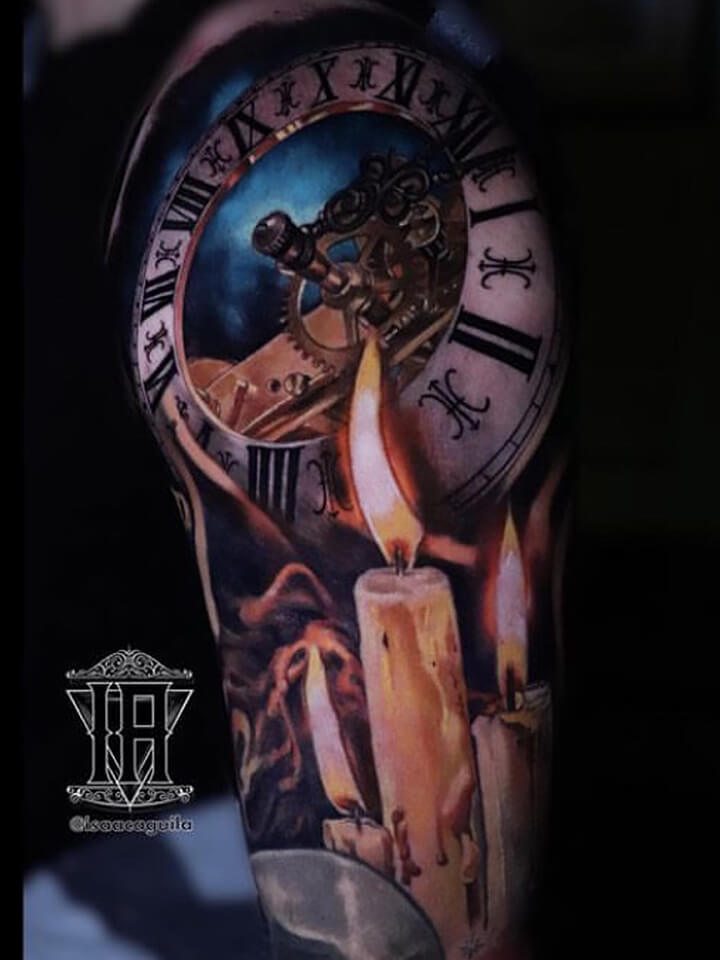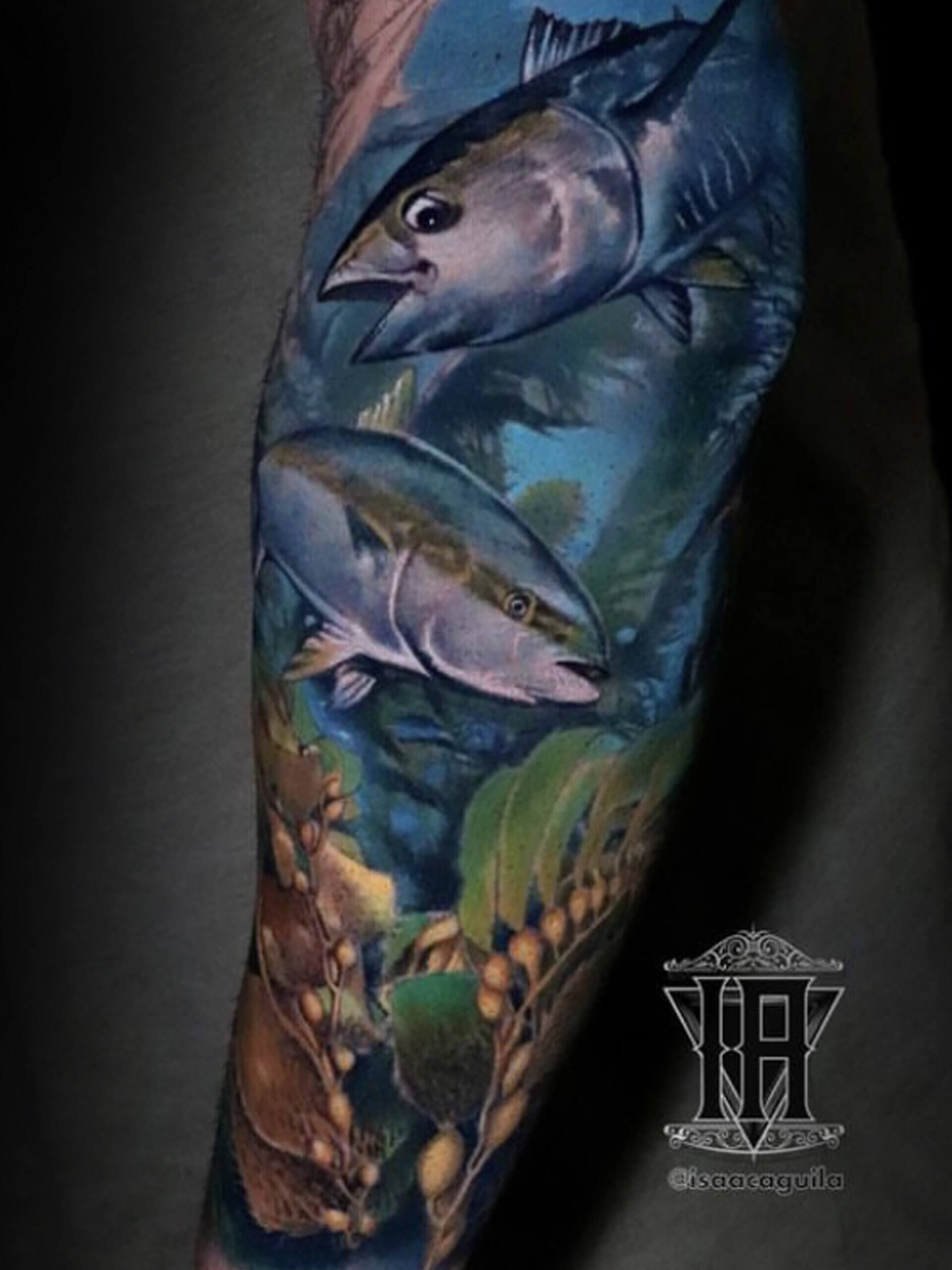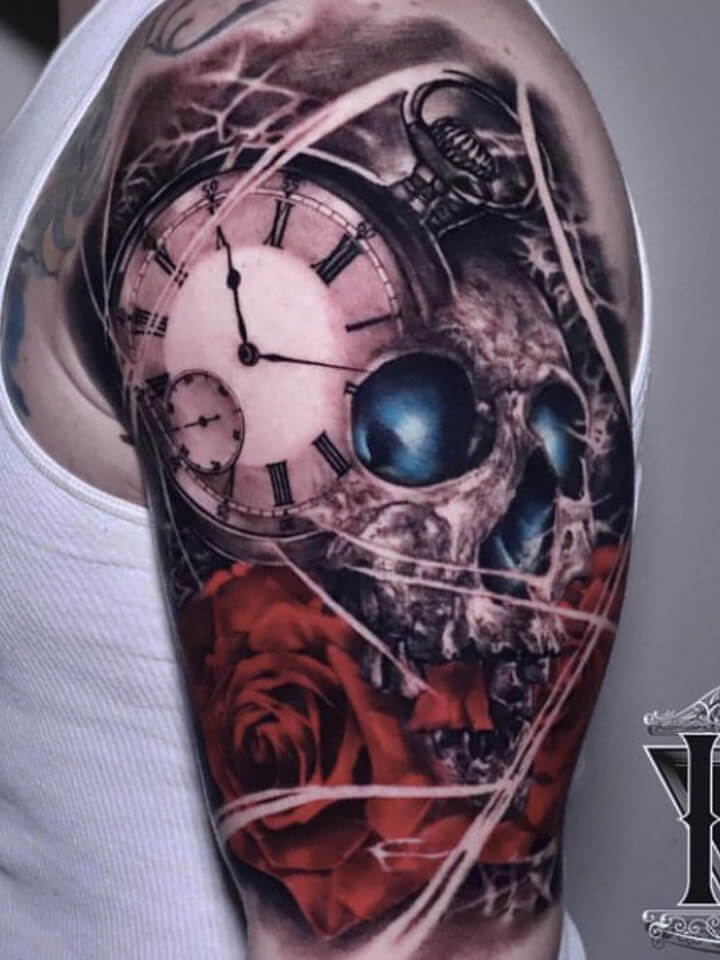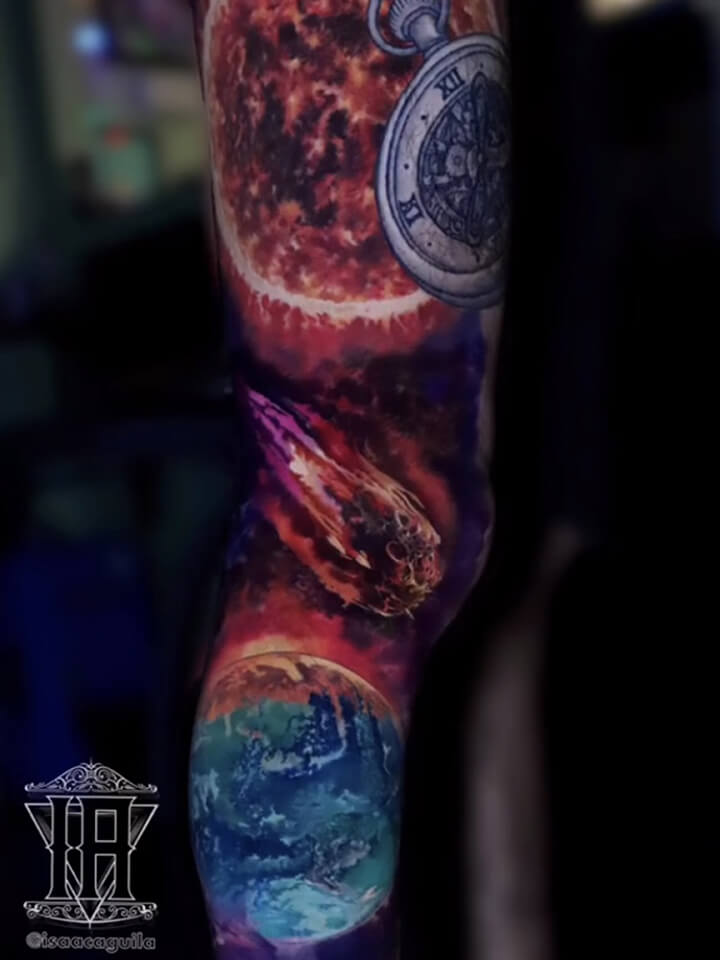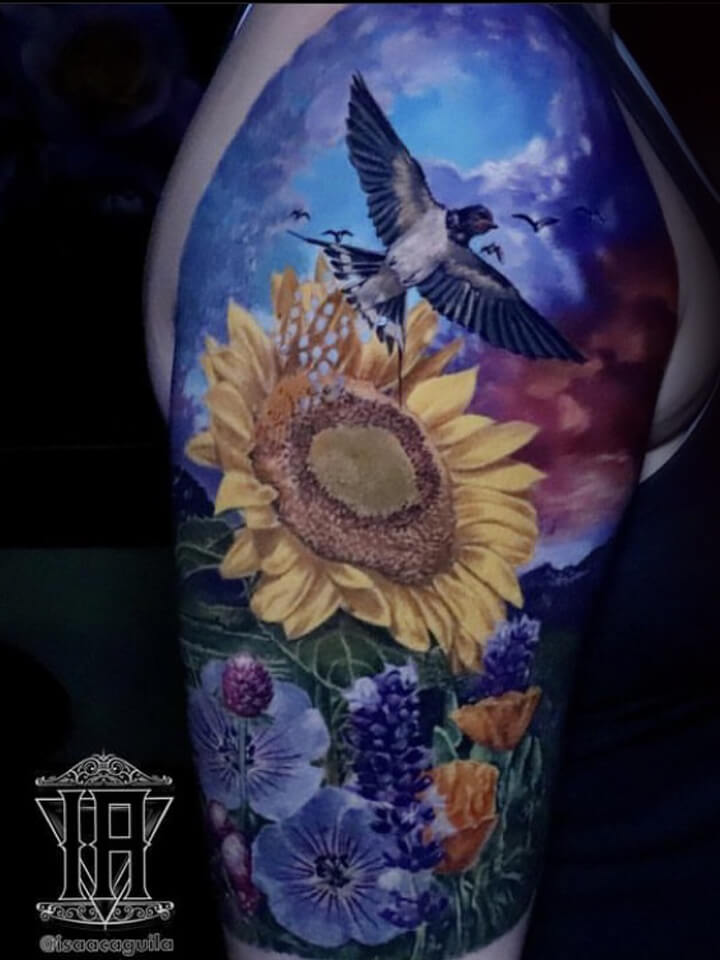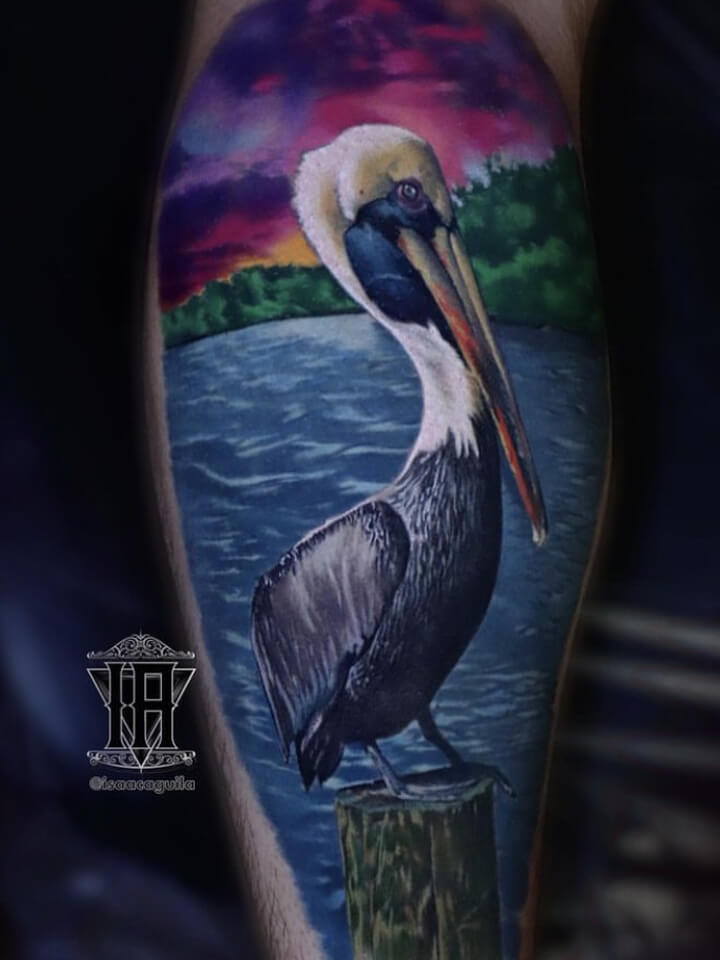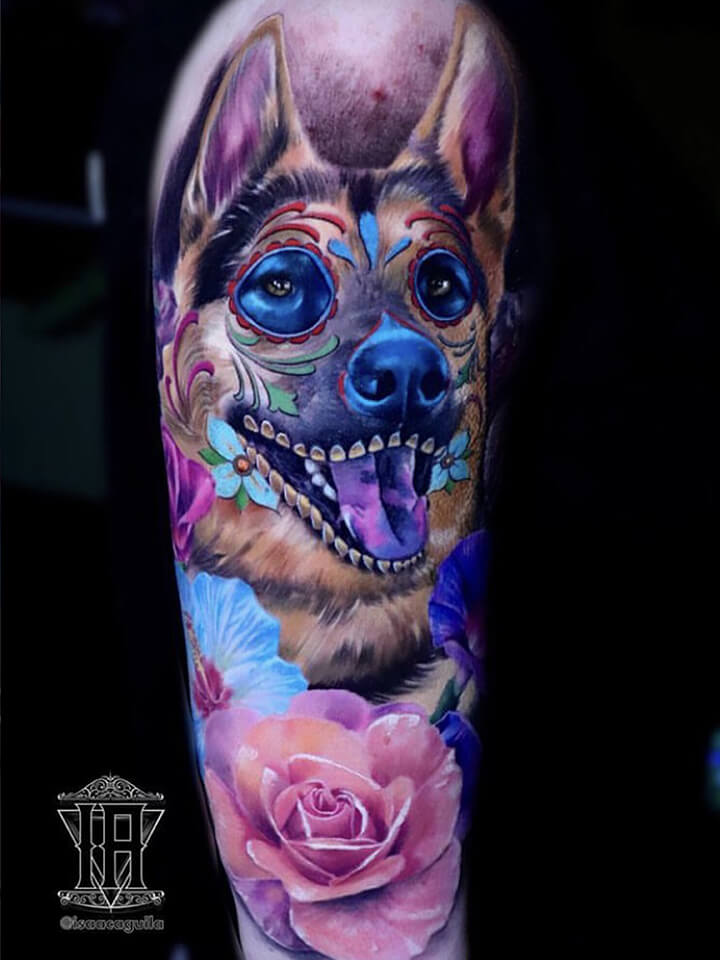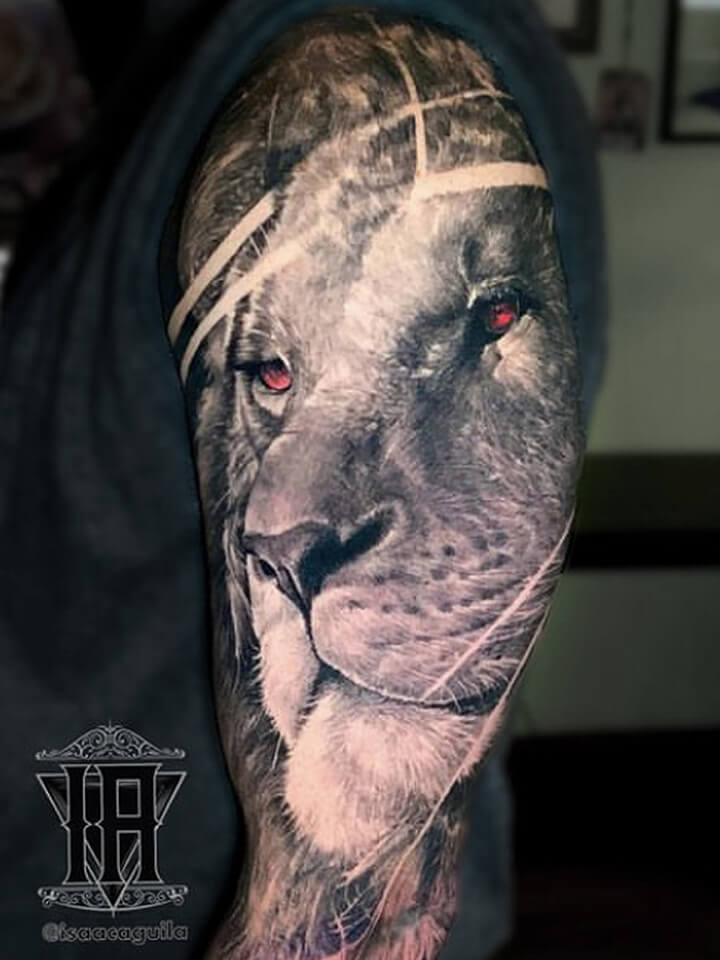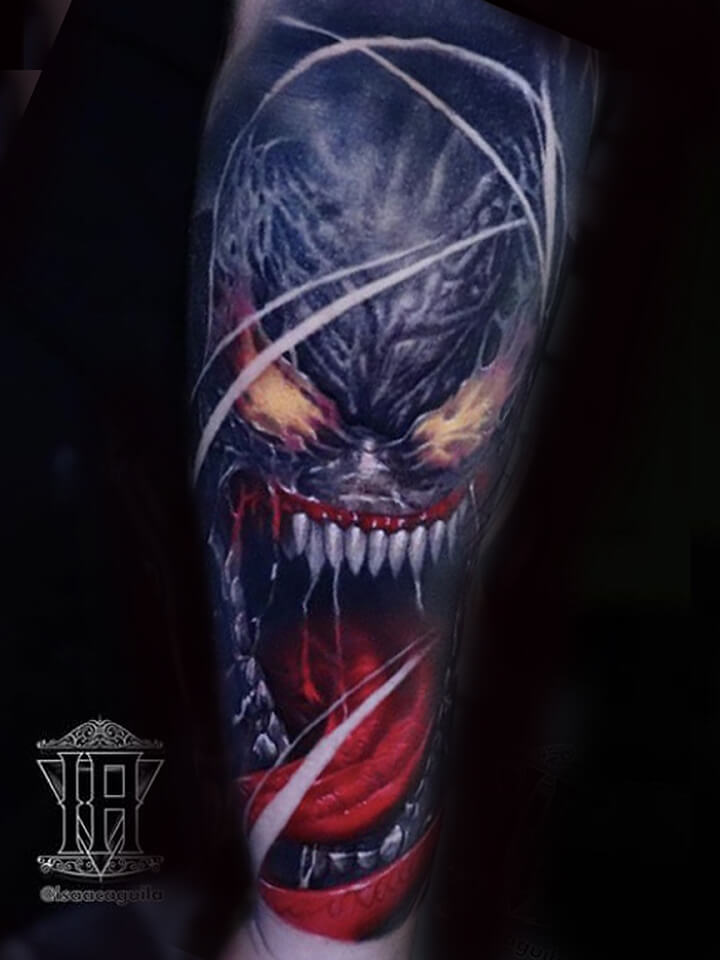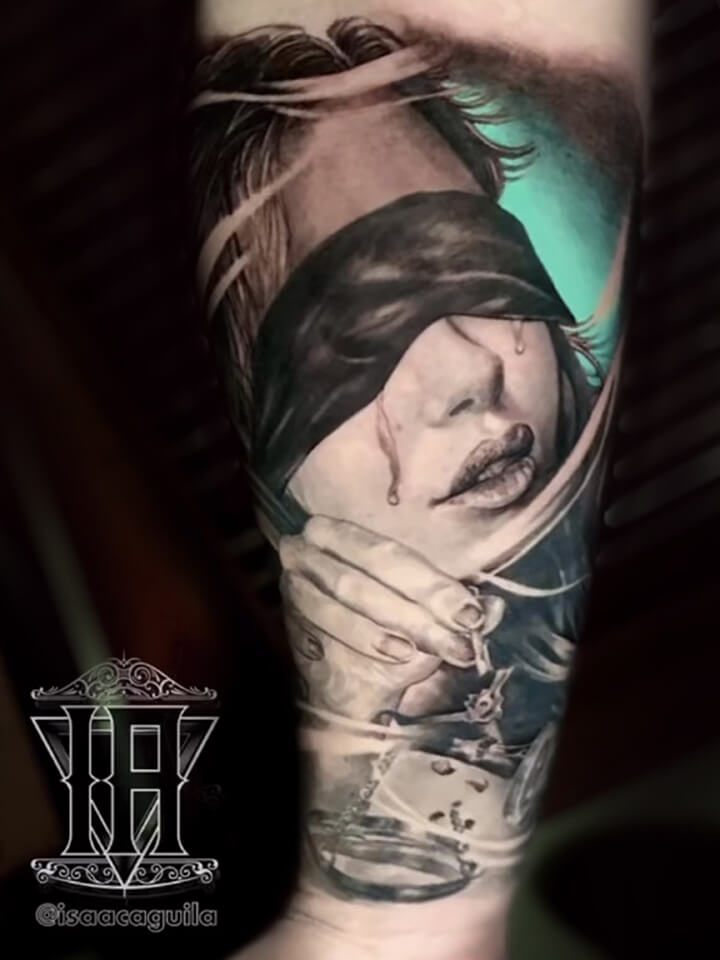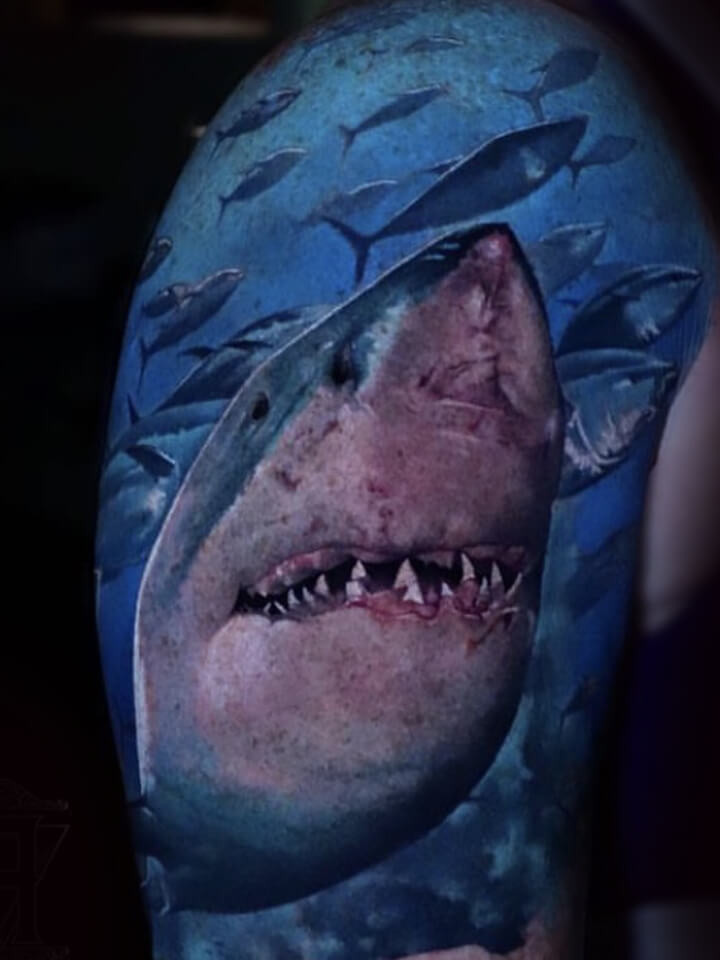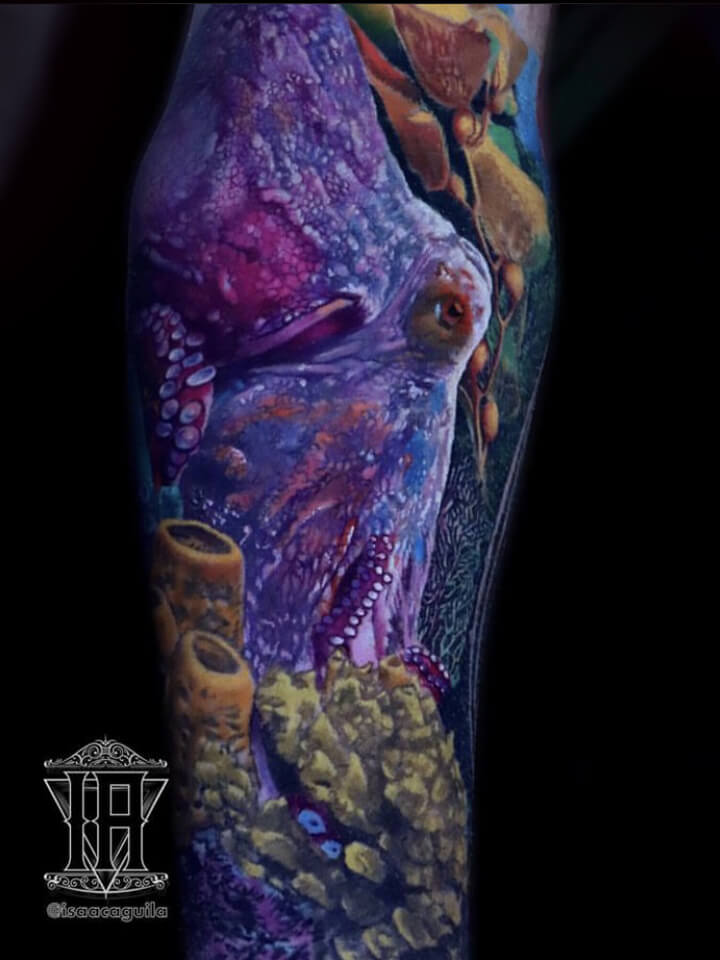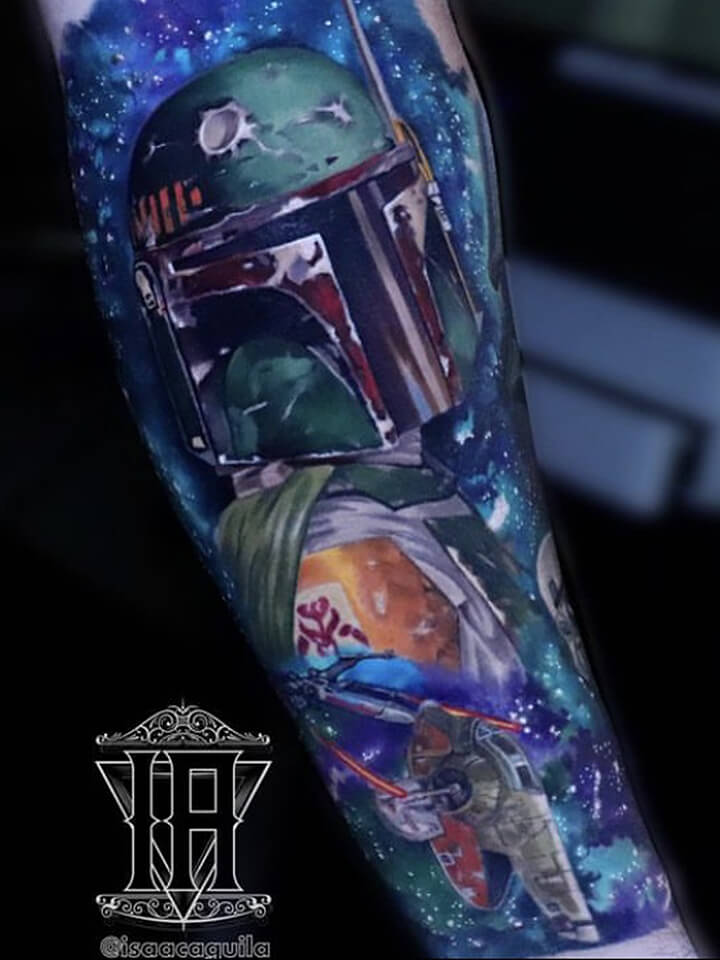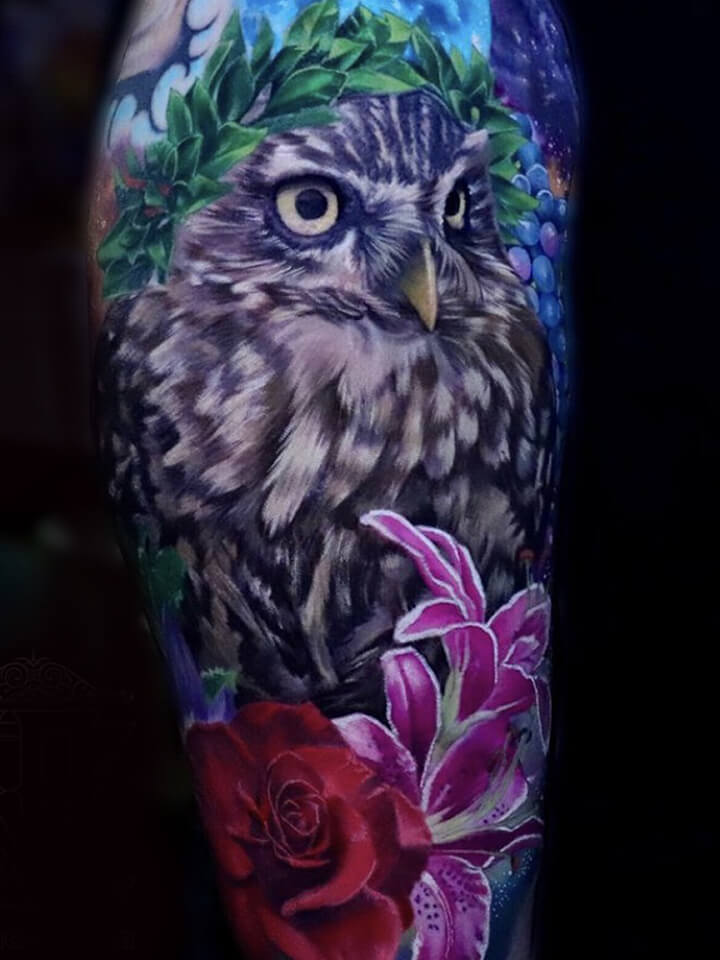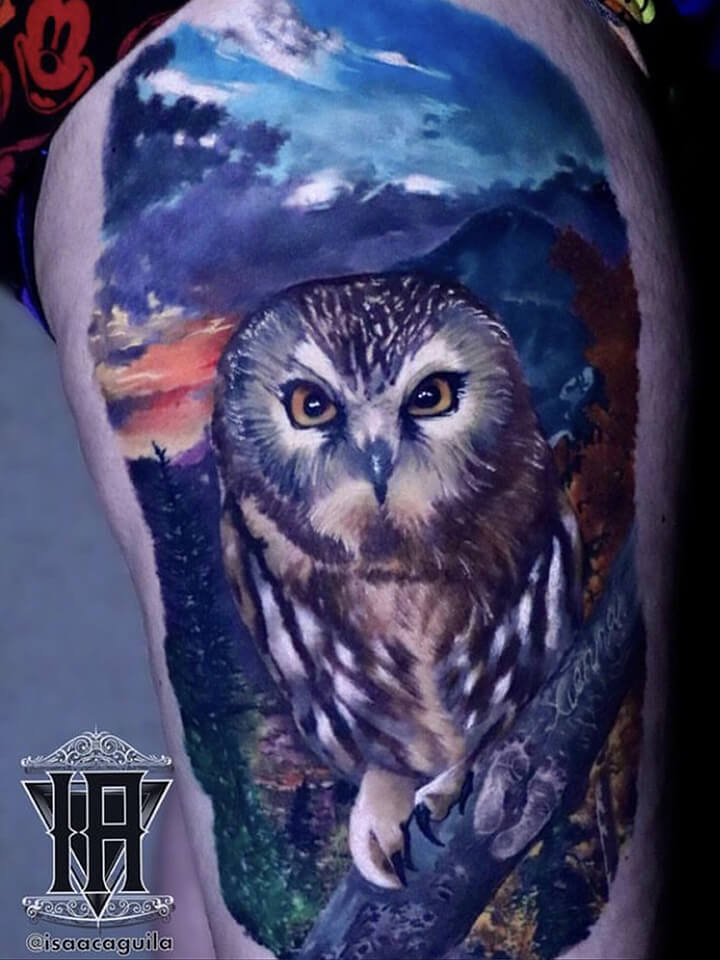 Hello, I'm Isaac Aguila  I know I'm suppose to put a compeling story about how I became interested in art, but from what I can remember as a kid growing up, all I did was draw rather then do my school work. From this day I still don't know how I graduated school. It's almost laughable really when I think back to all my teachers saying "stop drawing its NEVER going to get you anywhere" hmmmm. Well I think I proved them all wrong by doing what I love to do, art. Other than tattooing I love painting with different mediums like oil, watercolor, airbrush, etc. I enjoy studying art such as neo-classiscism and renaissance paintings. lastly, but most important I love spending time with my three girls. I have two daughters and an amazing wifey. Without them I wouldn't have pushed myself as much as I have. Everyday I learn something new and push my limits to different realms. From every tattoo I do, I see it as a challenge to both complete the tattoo and make my clients happy at the same time. Oh yeah, BTW if you're thinking of a gift I'm really into ninja turtles... Just kidding, but no really I love the ninja turtles.
I hail from El Cajon, Ca and I've been tattooing for over 10 years. I specialize in illustrative and photo realism in color and black & grey. I have been known to dabble in a little neo traditional, traditional and coverup work. I feel very well rounded and am open to many styles.
When we work together we'll start with a consultation and I'll ask you to provide me with some photos for ideas and inspiration. We'll get a plan together based on your concept and tattoo placement, lock in your appointment date and be ready to rock out.
I'm generally booked about 6 months in advance.