"I always take the same care and consideration with every tattoo no matter how big or small the project."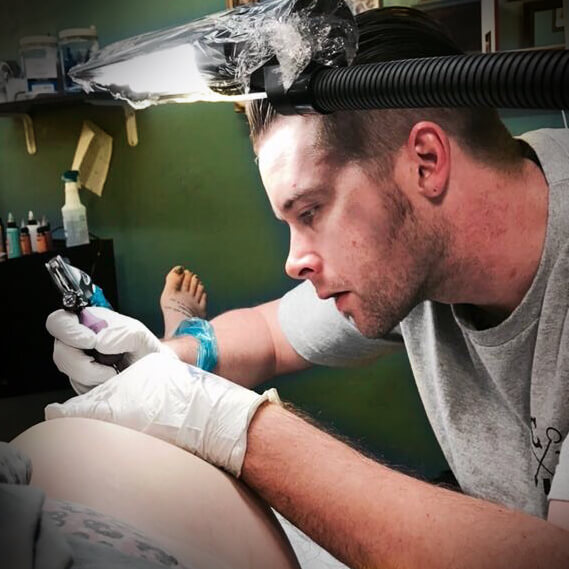 Illustrative Neo-Traditional/American Traditional and floral inspired tattoos
Cartoons, pop culture and urban legends as well as traditional and Japanese tattoo work
$250 per hour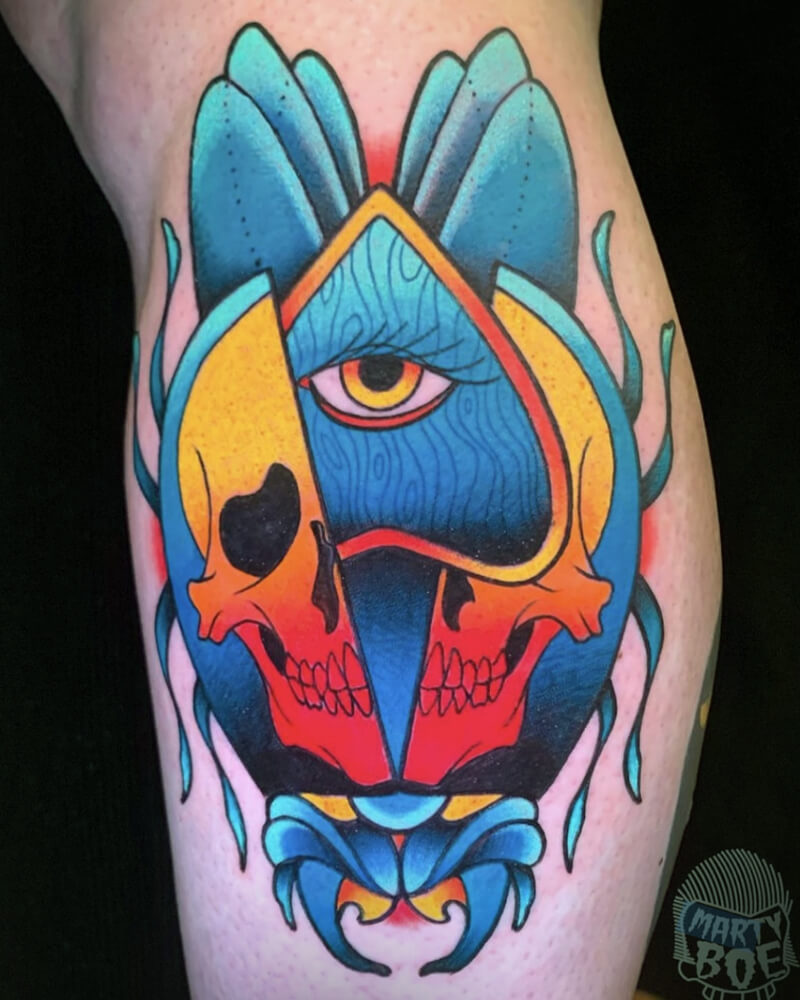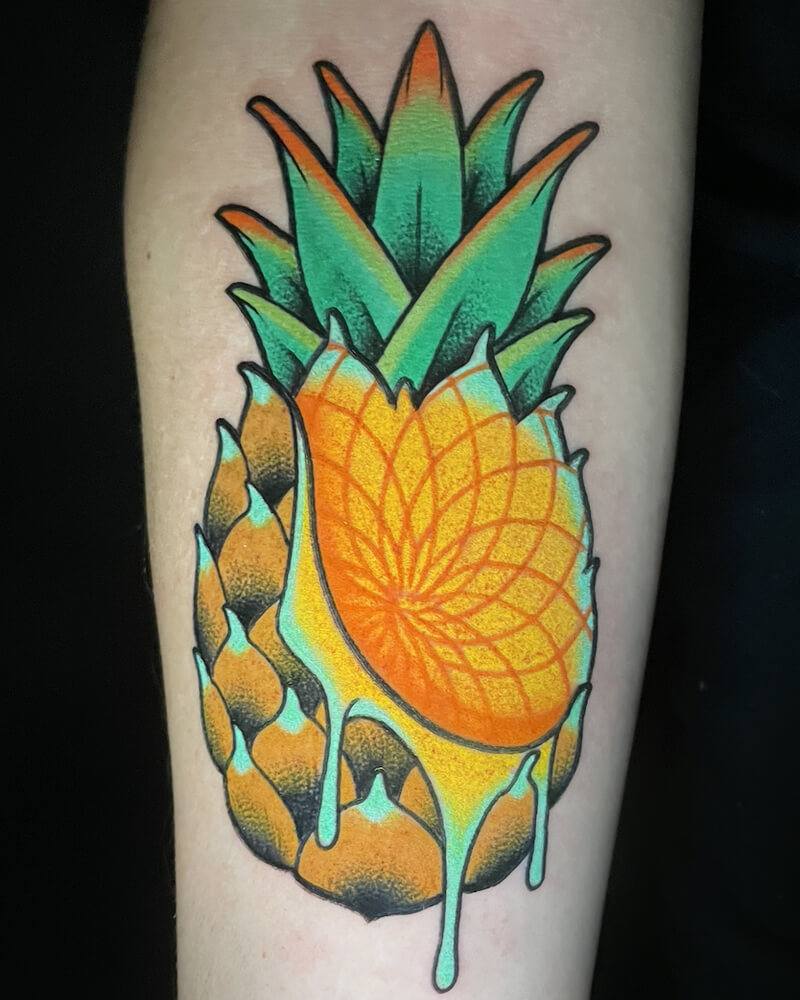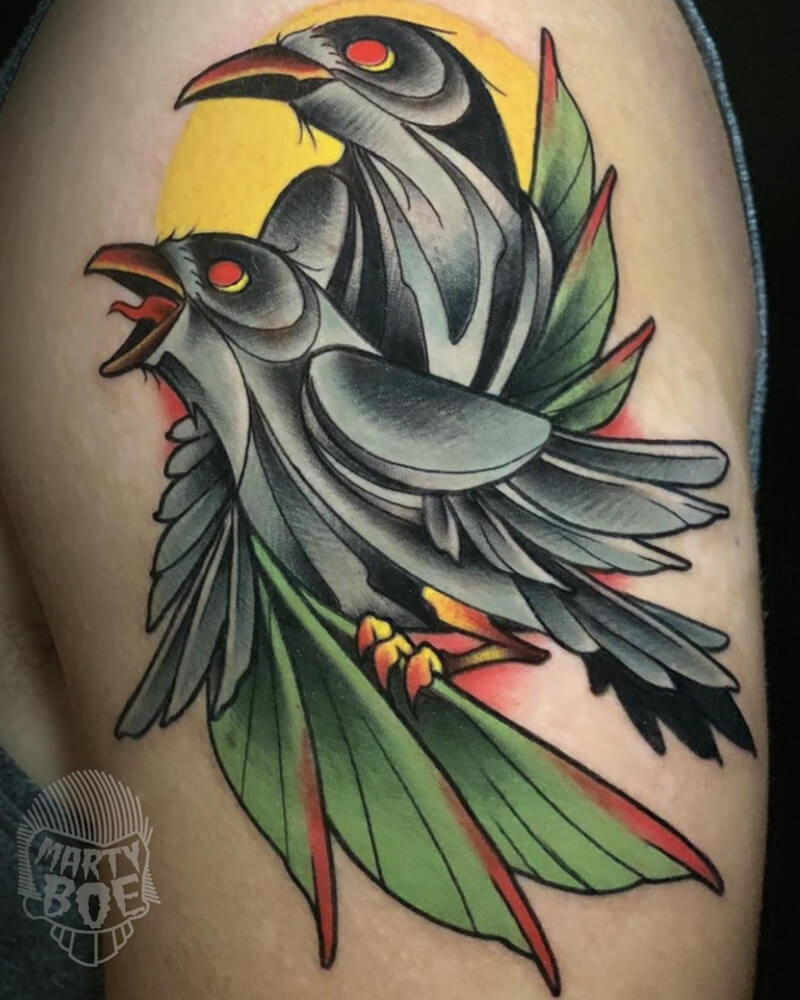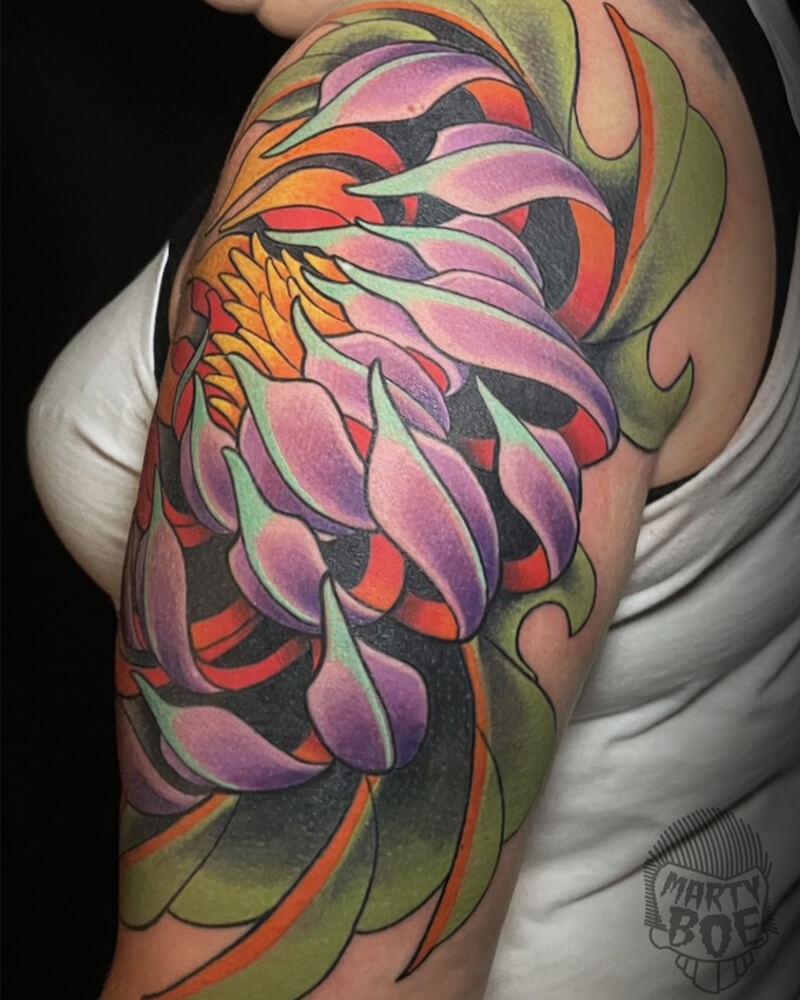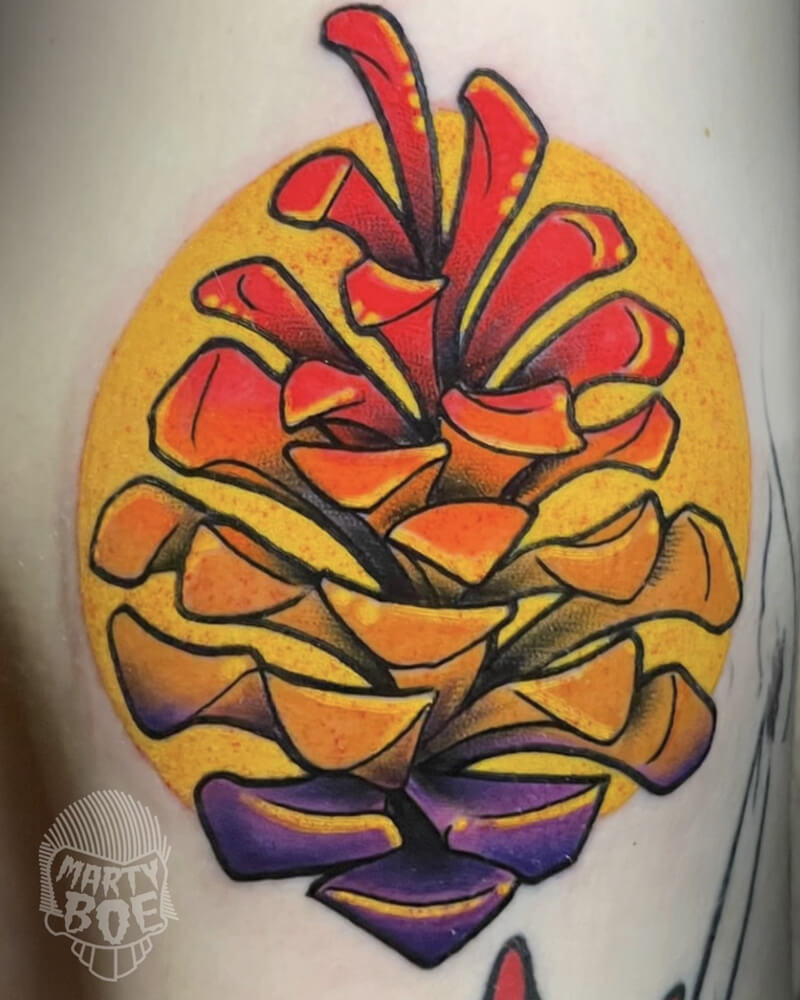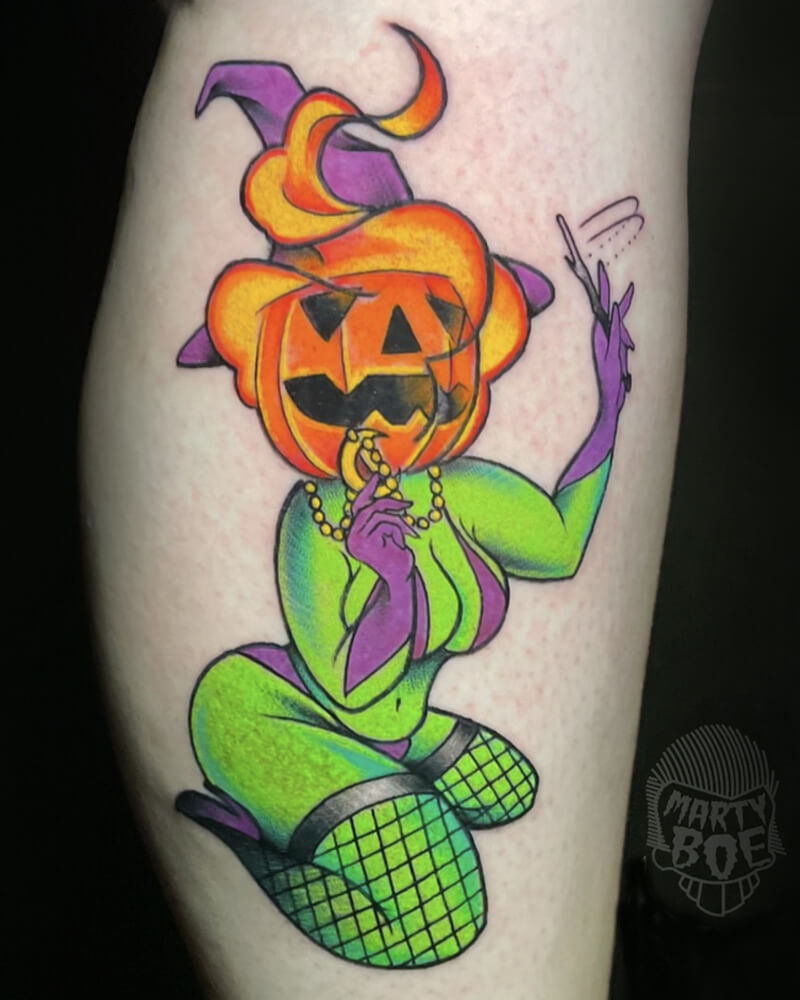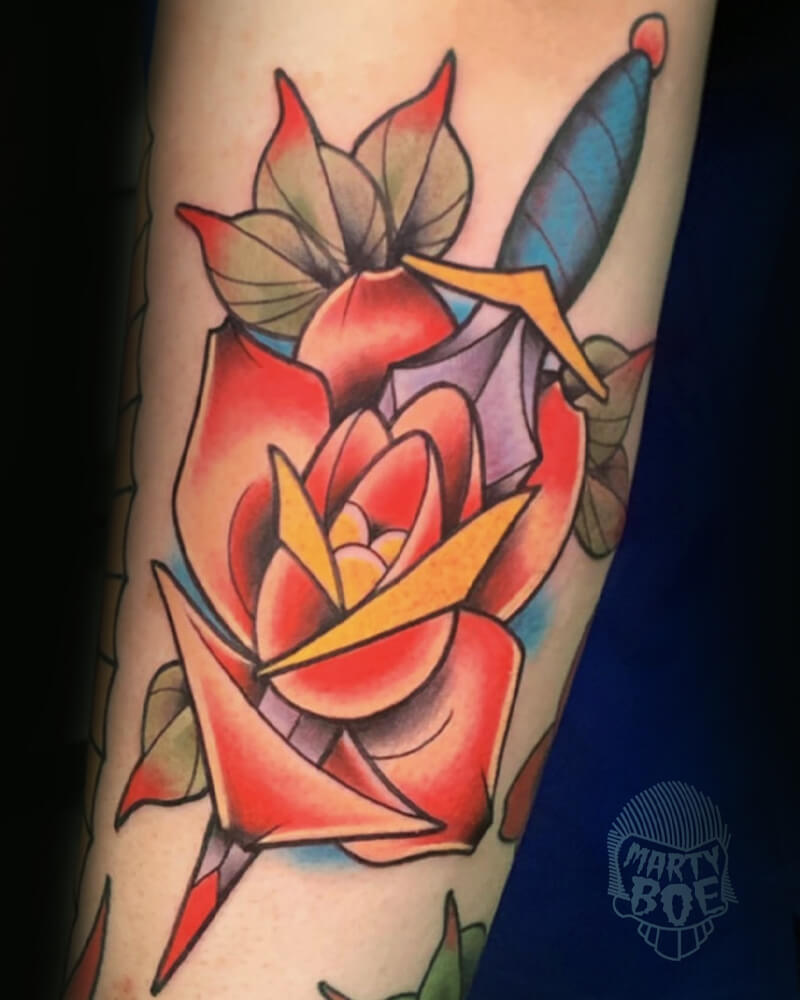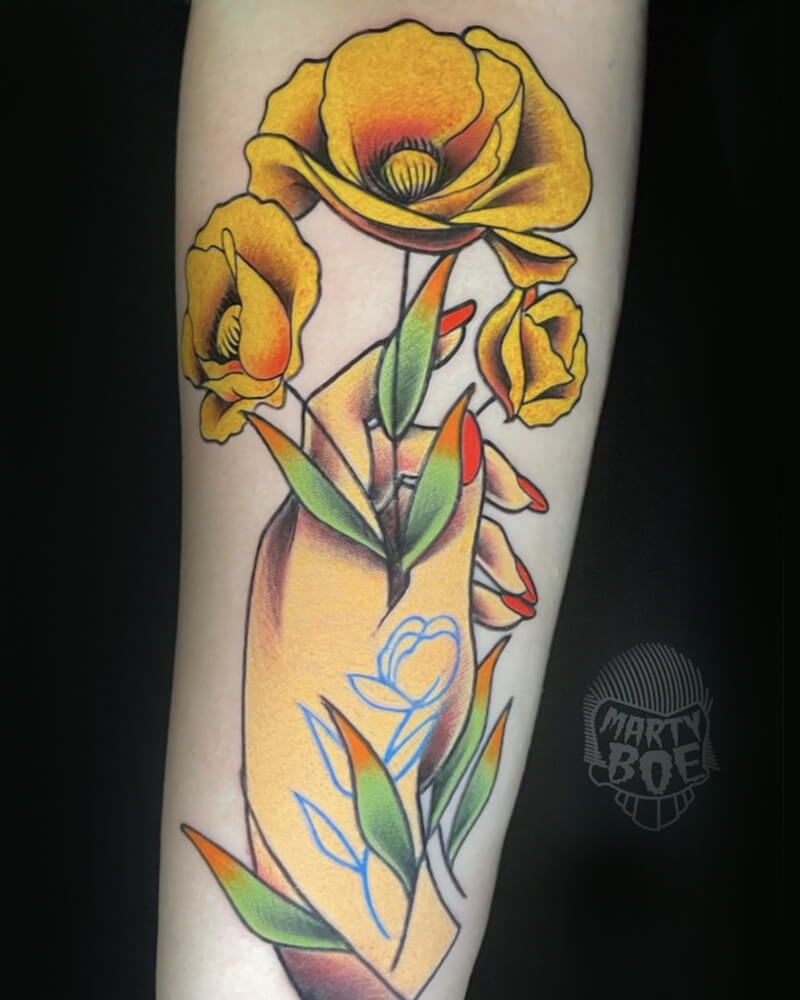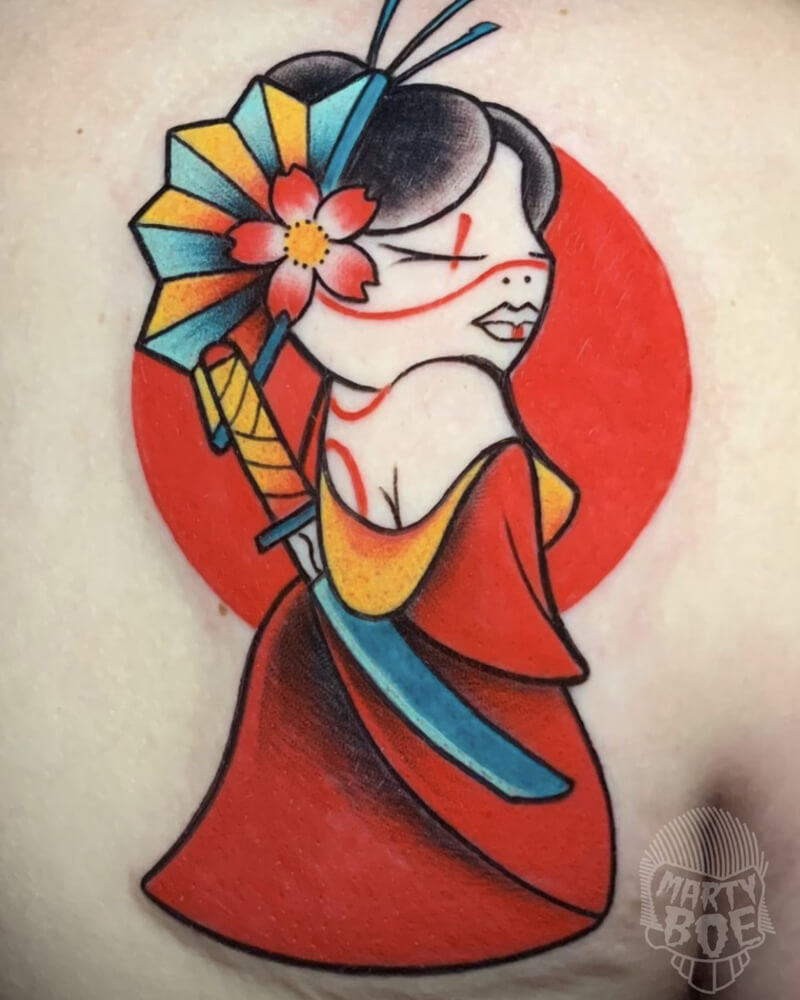 I'm Marty Boe, I love to tattoo traditional, neotraditional, floral, and most things illustrative. I'd say my personal style pulls from new school, Neotraditional, American Traditional, and Japanese tattooing along with cartoons, pop culture and urban legends.
I like to start with a consultation, where we can discuss your tattoo design, size and placement. Feel free to bring in any references when we meet. You can also bring in any pictures of tattoos to help illustrate your idea, but I prefer creating something custom just for you!
I started life in Sioux Falls South Dakota growing up in the back room of my moms clothing store. I've been drawing as long as I can remember. In fact one of my earliest memories was figuring out how the transfer paper worked on the old receipt books my mom used.  I would make copies of my drawings to give away to friends.(this was my first experience with printmaking).
In my adolescence I was mesmerized by skateboard graphics, album art for bands, cartoons, comics and anything that my mom didn't approve of.
After high school, I felt a need to get out to the west coast to pursue my artistic dreams. Landing in the Bay Area first my path eventually led me to San Diego, where I've been tattooing for over 5 years now.
Outside of tattooing, I like to draw, watercolor paint, screenprint, and do graphic design. I've also designed and screenprinted posters, T-shirt's, and other merchandise for touring bands.
Last but definitely not least, I'm a father of twins and happily married to my beautiful wife Deanna and we live with in the north county of San Diego.