"A tattoo design is meant to have beauty and longevity. I design boldly with bright colors that will stay strong through the test of time."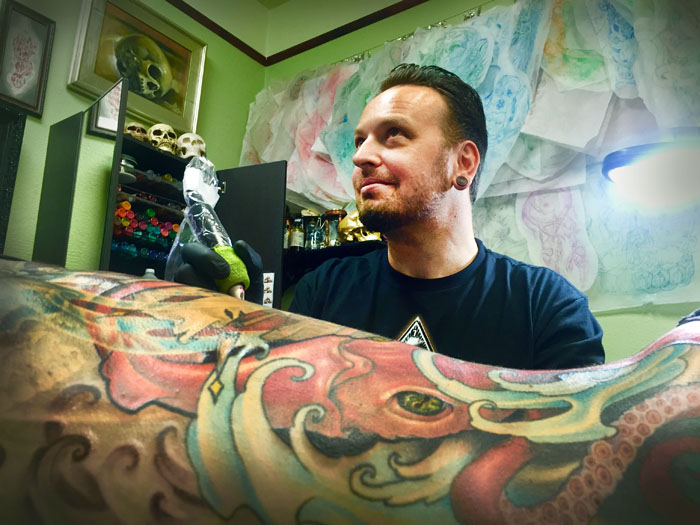 Beautiful bright bold color - Neo Japanese/Traditional with some color realism
Traditional Japanese and Norse stories as well as gods of mythology from all cultures.
$250 an hour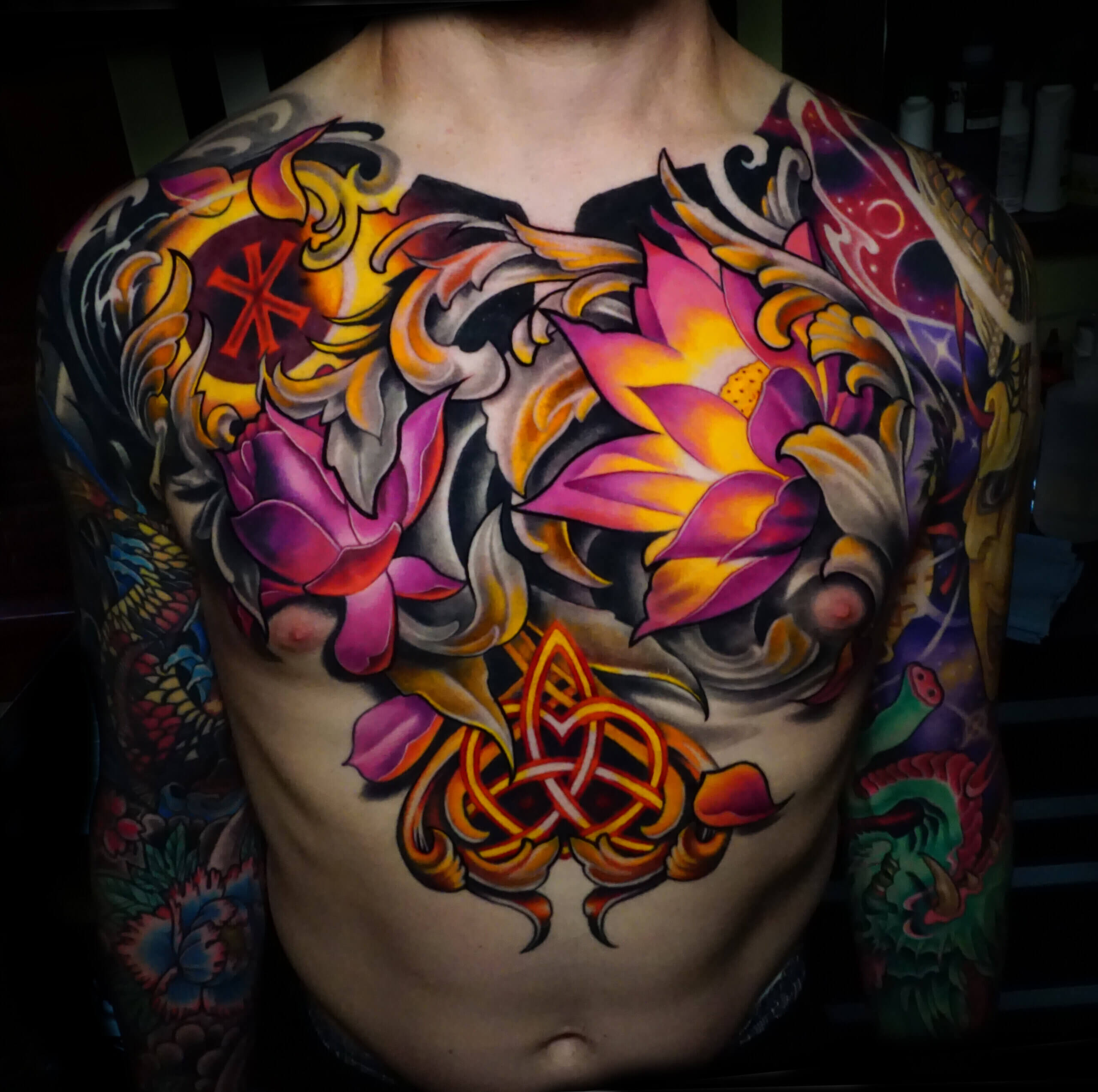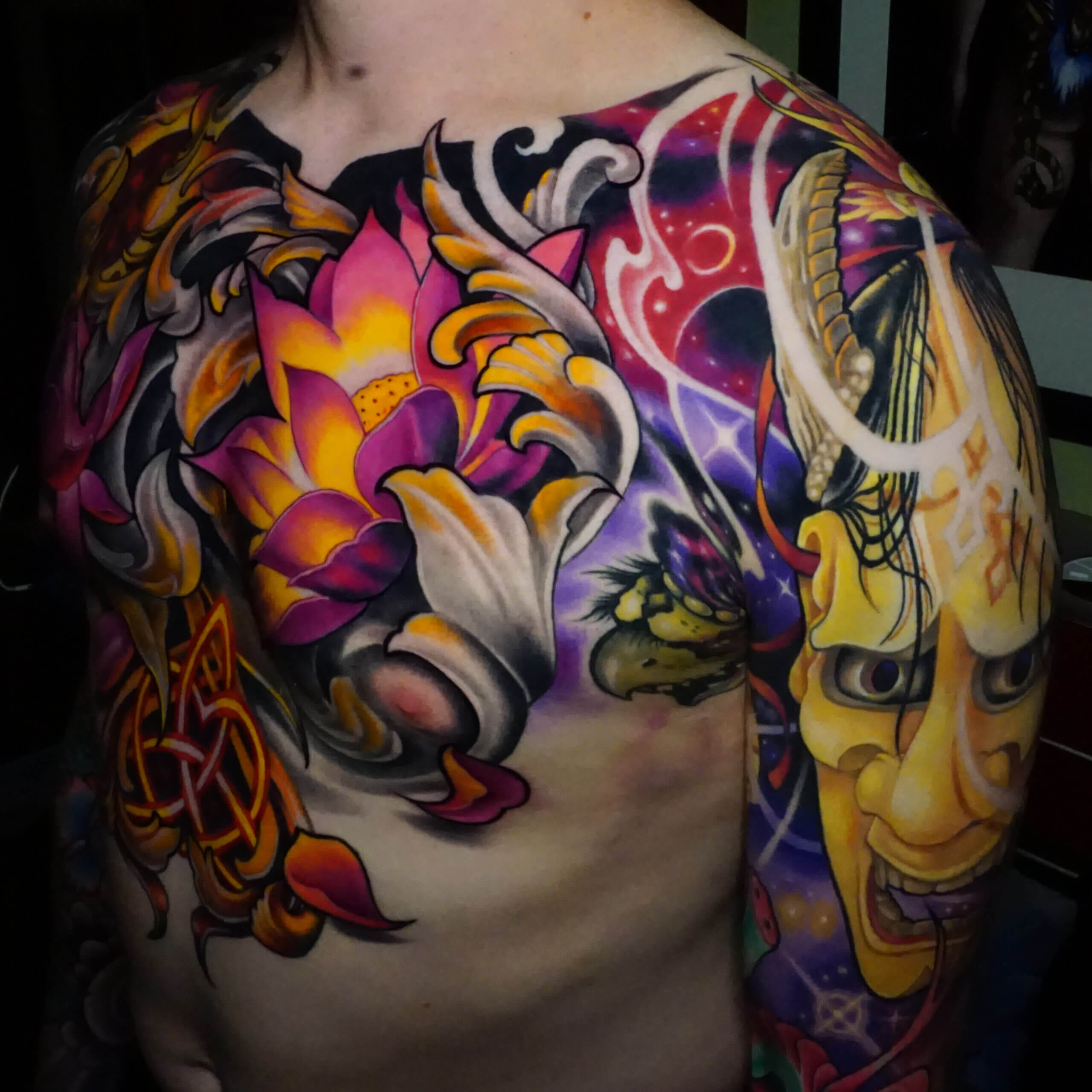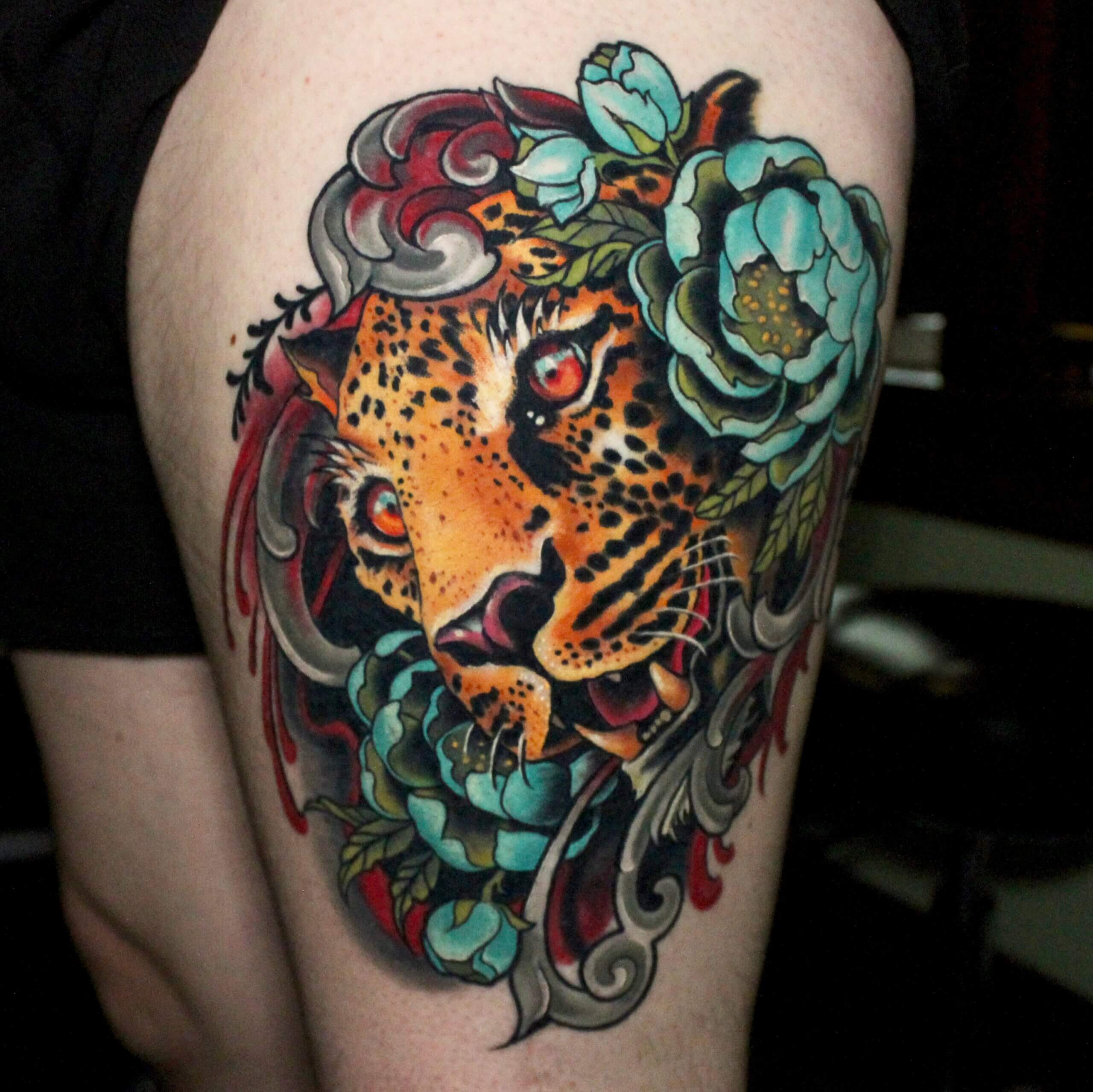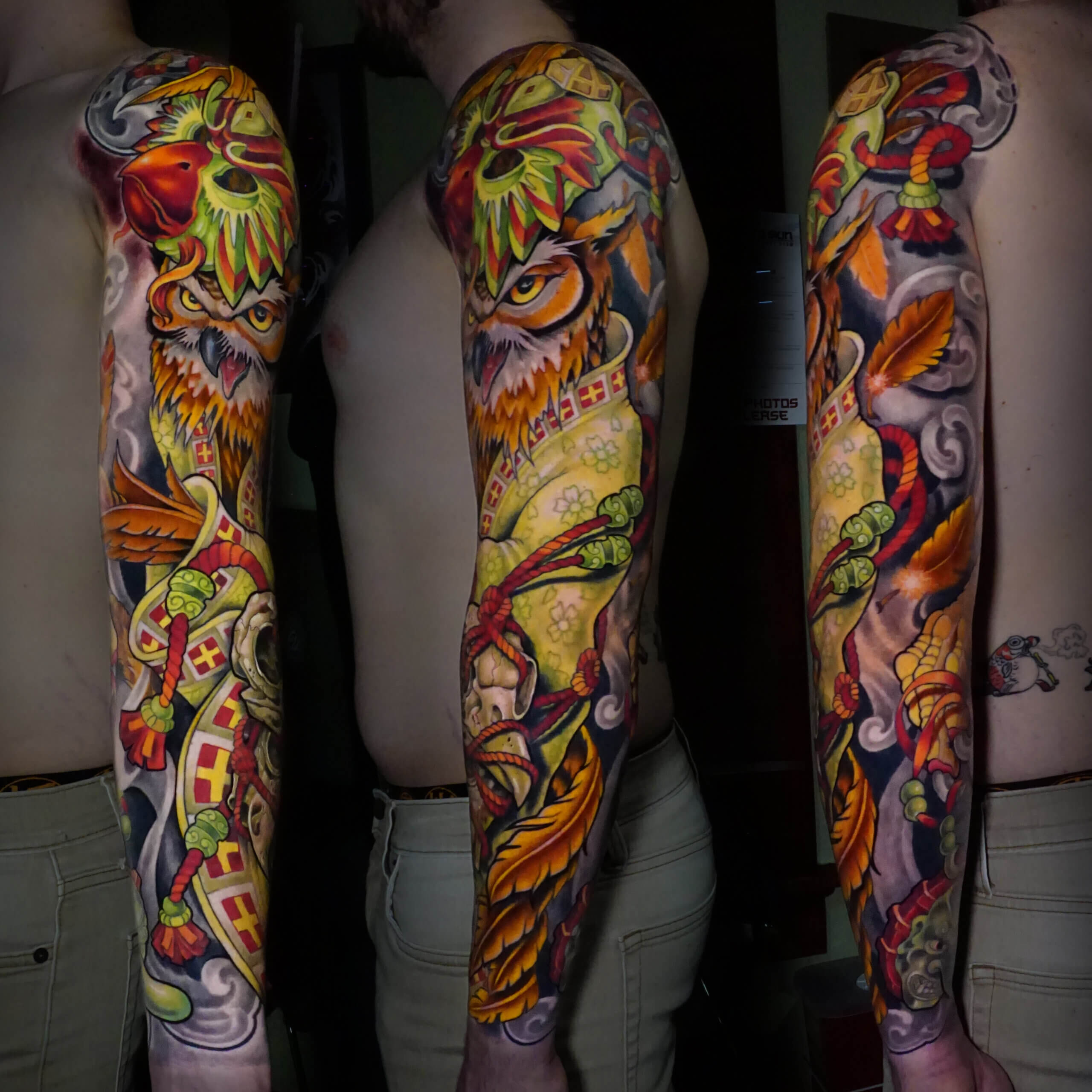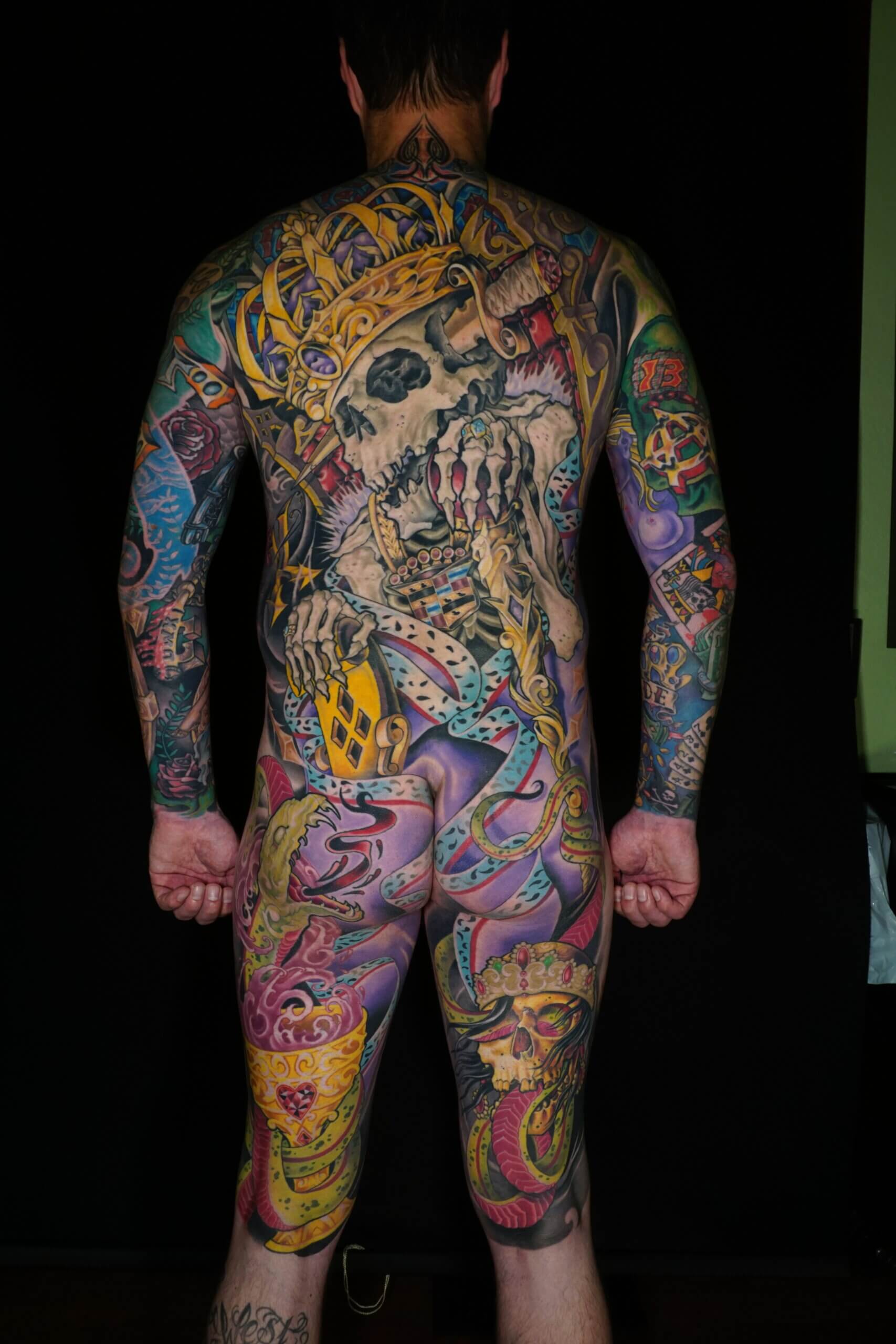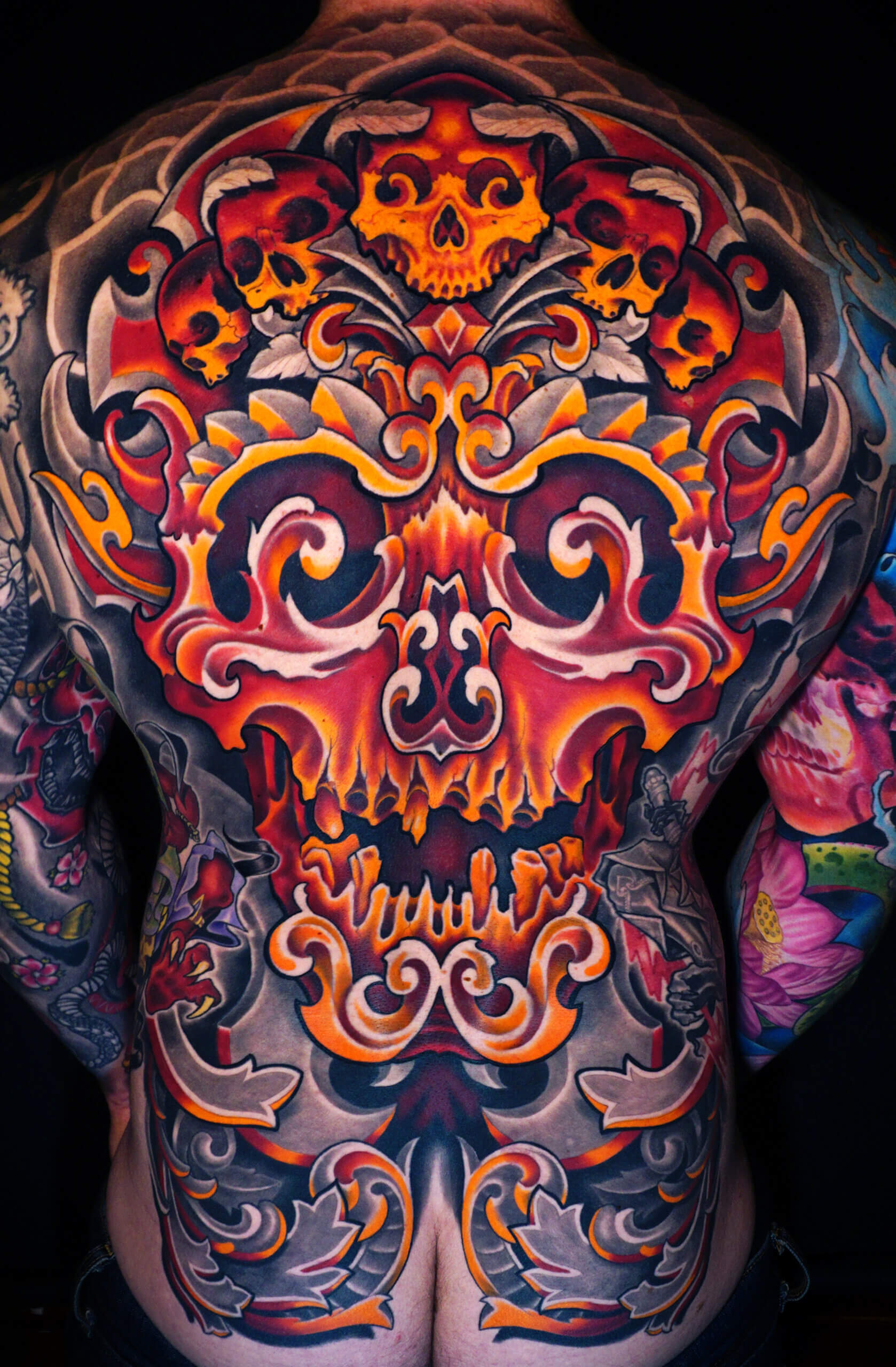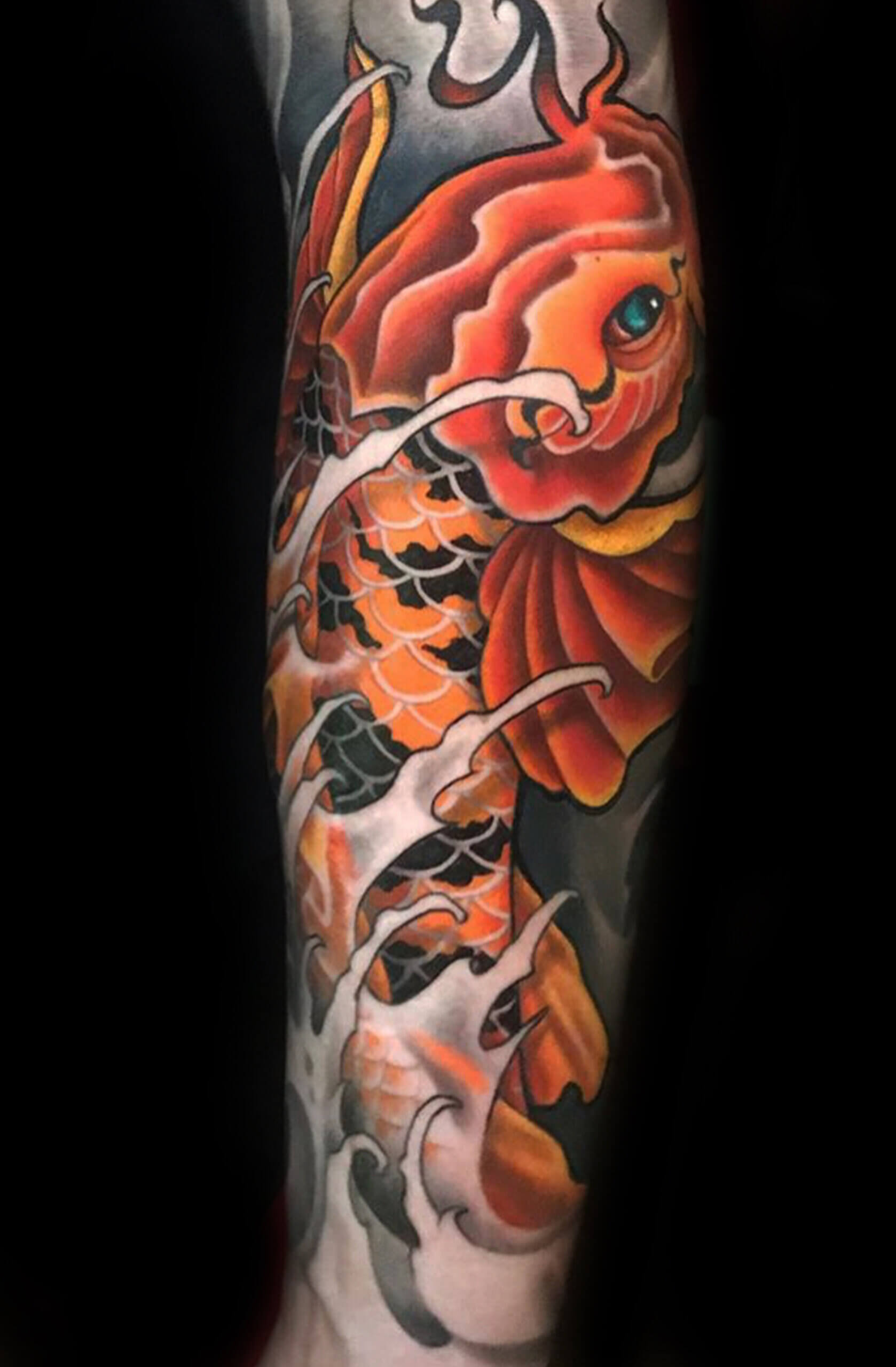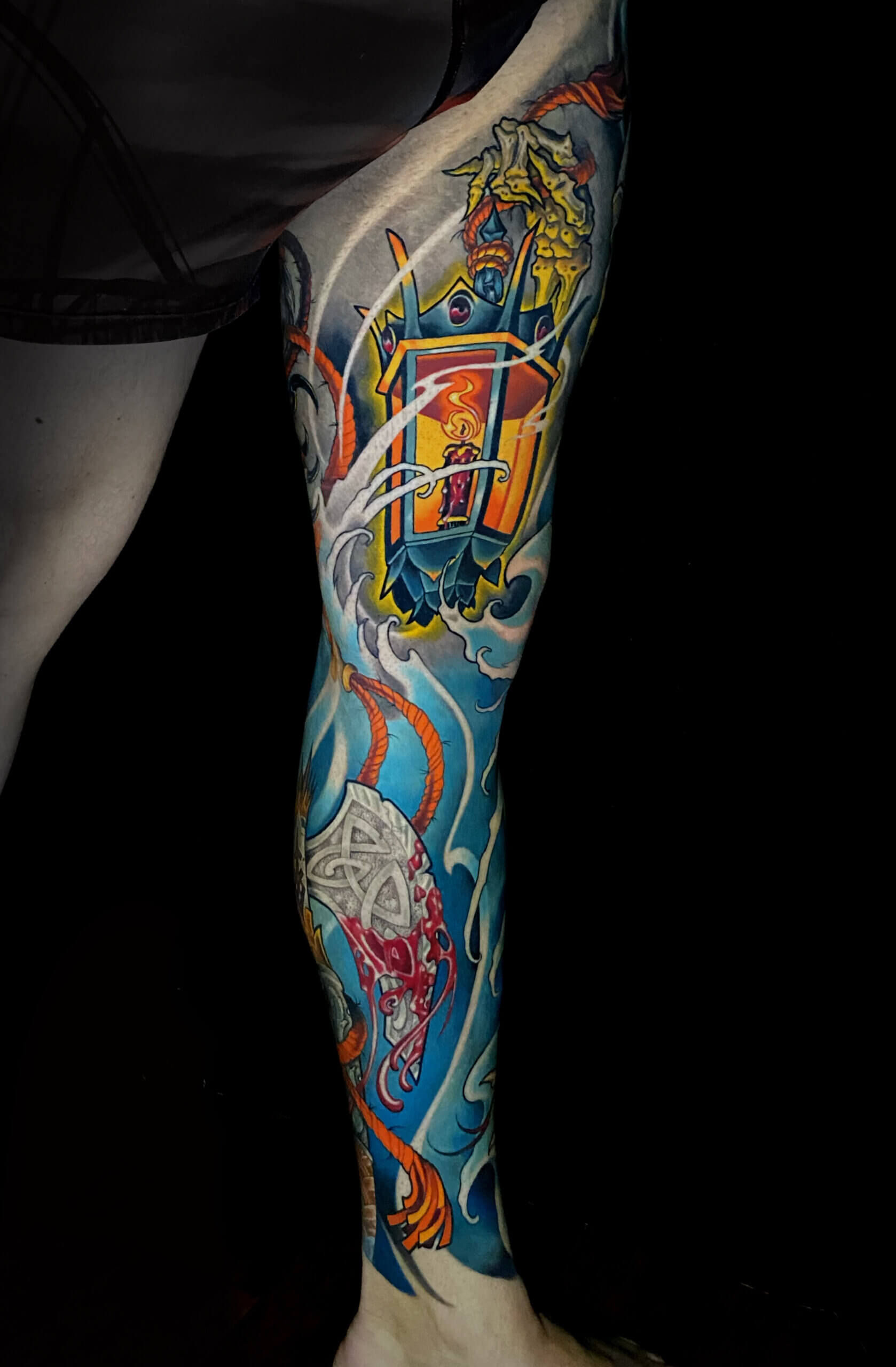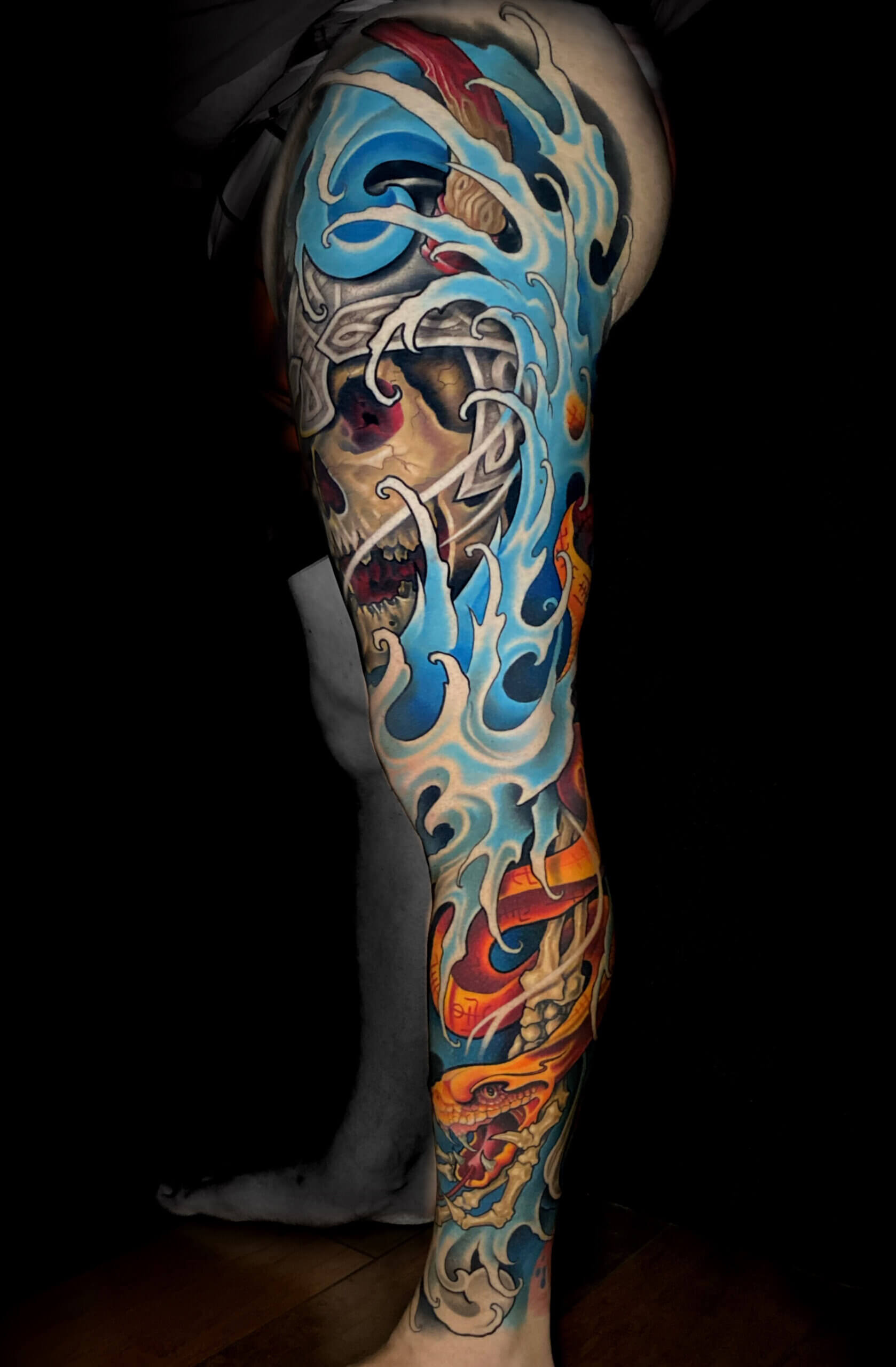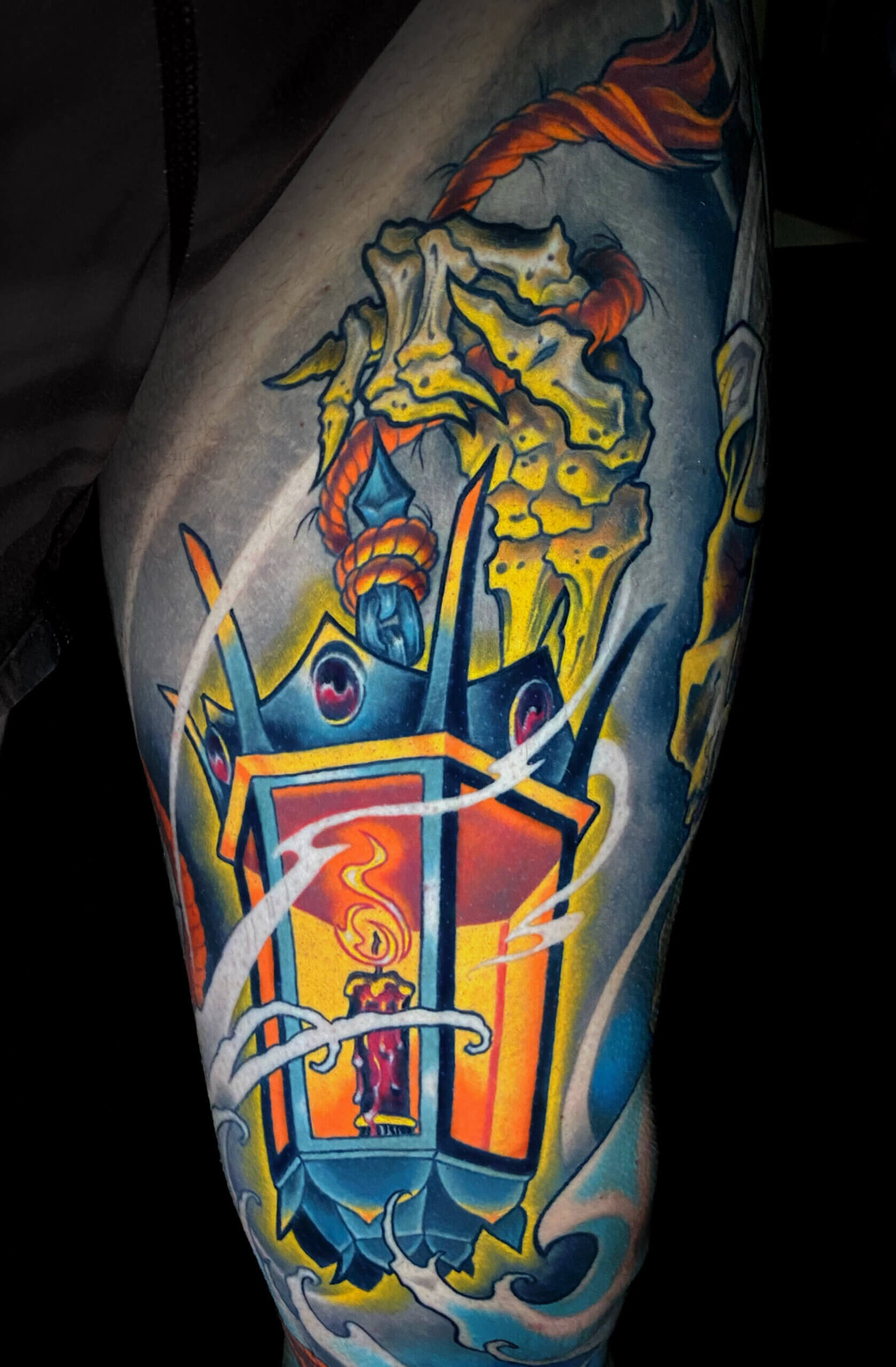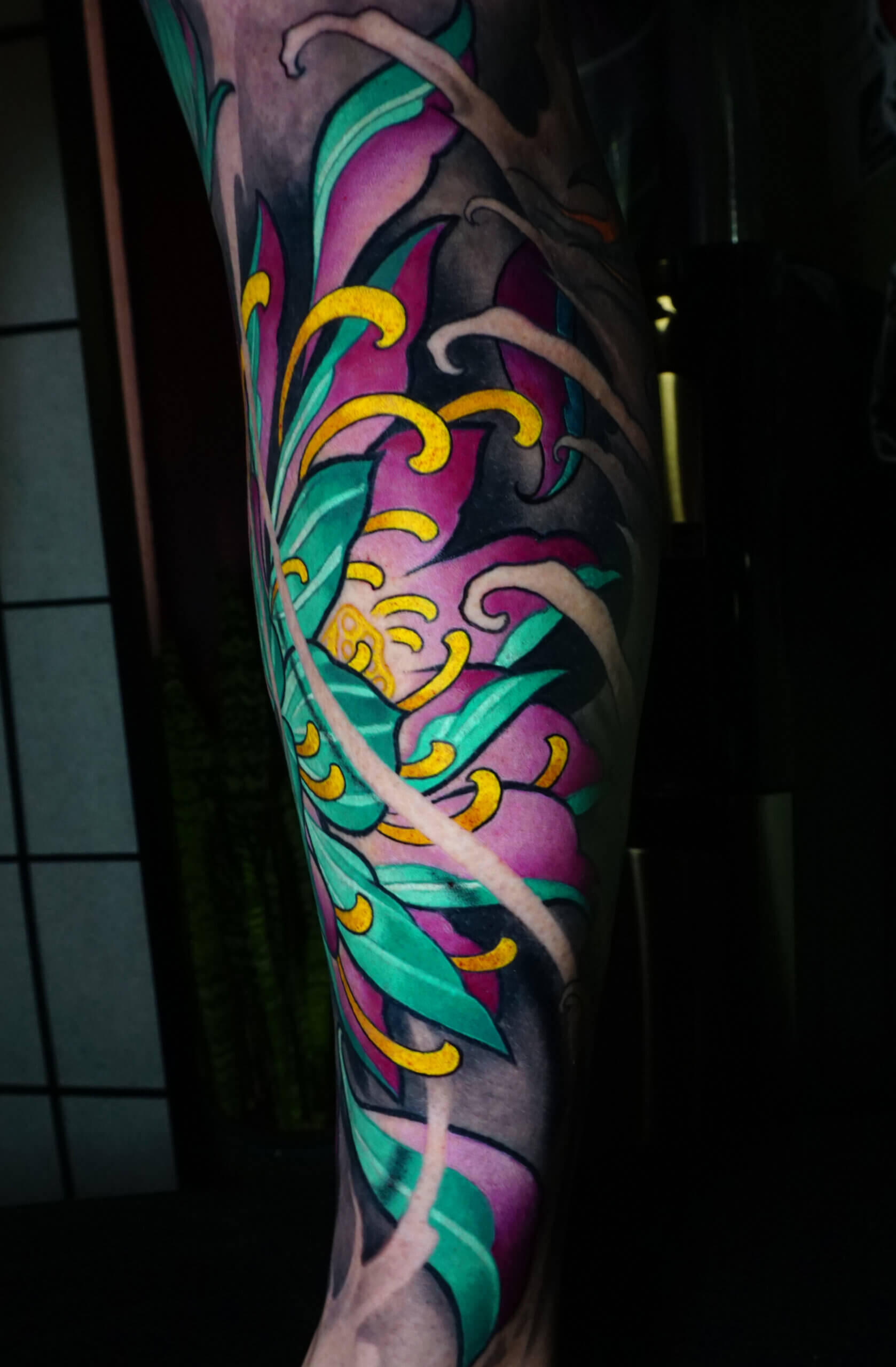 Welcome!
My personal style is deeply influenced by Japanese and Norse mythology but I draw inspiration from many different styles. I'm known for my Neo-Japanese imagery and large ornate creations. Everything from bright beautiful roses to dark skeletons. Anything that covers the body in a fluid creative way.
I would love for you to share your ideas. We'll start with a video or in-person consultation and talk about your vision. We will brainstorm a little and get to know each other. For your consultation, feel free to bring in any photos, drawings, statues, pets, crumpled up papers or anything you have been holding onto for years that will help describe your tattoo idea. For my clients that travel in we easily use FaceTime for your consultation as well.
I'm a proud father of two crazy boys and husband to an awesome wife. I'm fascinated with oil painting and I feel like my tattoo clients have all become friends. Some almost 20 years now!
Right now I take on about 30 new projects each year and usually start within 4-6 months for all large projects, but fear not—it comes up quick! If your open to imagery and start date I can sometimes get you in sooner.
I absolutely recommend doing your consultation as soon as you can to lock up your spot. I do consultation appointments every week and you can secure your appointments at that time.
I require a $400.00 deposit for all large-scale work. Your deposit goes towards your tattoo design work as well as stencil and prep time during your appointments.
I would love to tattoo you so book a consultation and let's talk about your ideas!