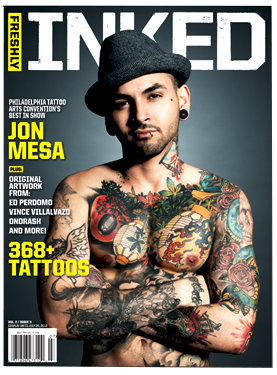 Freshly Inked Magazine Interview
What year did you start tattooing? I started dabbling with tattoos in 1994, I was learning as much as I could and rounding up all my guinea pig friends to sacrifice their skin. I was traveling a lot and learning in different shops. But I didn't get fully focused until about 1998.
How did you get into tattooing? I think the same story as most. I was the artist out my group of friends and they all promised me that if I learned how to tattoo they would let me practice on them.
Where did you apprentice? I didn't have that formal of an apprenticeship. I learned as much as I could from different artists while I was getting tattooed in Minnesota. I figured out enough to start trying shit out on my friends. An old family friend, Matt Messiano, had a shop in Buffalo, NY, and told me to move out there in the summer and live in the apartment below his shop. I showed up planning to start an apprenticeship, I basically walked in the door, set my stuff in a booth, and they were like " We're all busy–you got this next customer." I was tattooing within the first hour! By the end of that week I had a crash course in tattooing. That summer I tattooed three to five people a day and sponged what I could off the other artists. I basically learned right there on the job. Tasmanian Devils and Cherry Creek flash all day long. Someday I will make amends and go back and fix all those first tattoos I did.
Do you have any special training? As far as legitimate training, I have a degree in commercial art. but I have studied oil painting with some amazing artists in our industry, which is probably better then classic instruction. I think I might've gotten a yellow belt in Tae Kwon Do when I was younger. That's pretty special.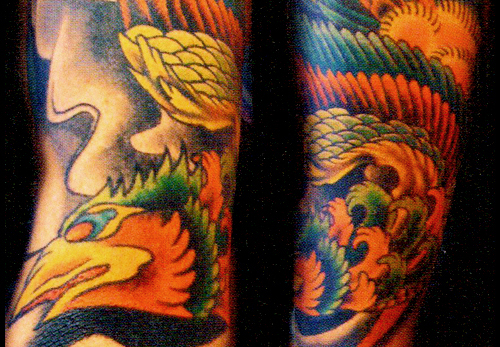 Have you won any awards? What are some of your best convention memories? I've done a ton of conventions in California. San Francisco, L.A., Ink-In-Iron, Inkslingers, an the San Diego conventions, of course. I've also went to Arizona conventions quite a bit. I believe my wife won a trophy out there for a piece I did on her ribs. These are all fairly local so I've been fortunate to take home quite a few trophies and plaques from them. Buy my favorite convention every year is Seattle. It's one of those shows where it's very artist-oriented and the caliber of artists is amazing. It's an amazing gathering of friends all together doing incredible tattoos in an incredible city.
How do you describe your style? Asian fusion with a side of dramatic color contrast. I love to work in large formats. If a customer gives me their sleeve, you know damn well I'm going from the very top to the very bottom, but most importantly all the way up into the deepest hole of their armpit. I try and take my customers' ideas and elevate them into a interesting tattoo concept. Sometimes their simple idea can be reworked into a beautiful tattoo with amazing depth and dimension.
What inspires you as an artist? Man… This day and age we can draw inspiration from so many different places. On the front lines are the people I tattooed with at the conventions and in my shop. When you surround yourself with amazing artists, it inspires you to dig deep and do your best work. I've been very fortunate to share booths and tattoo with Jeff Gogue and Corey Miller In Seattle as well as paint with Shawn Barber down here in Southern California. Our peers push us progressively. When it comes to concepts and ideas, I draw from my travels, especially the European architectures and statues, as well as a simple local flower.
What sets you apart from the other artists? I feel like I have a good ability to relate with customers and create concepts together that is half customers' ideas as well as half mine. I spend the time doing solid research and in-depth concept sketches. I'm here to explore new avenues and take tattooing to the next level.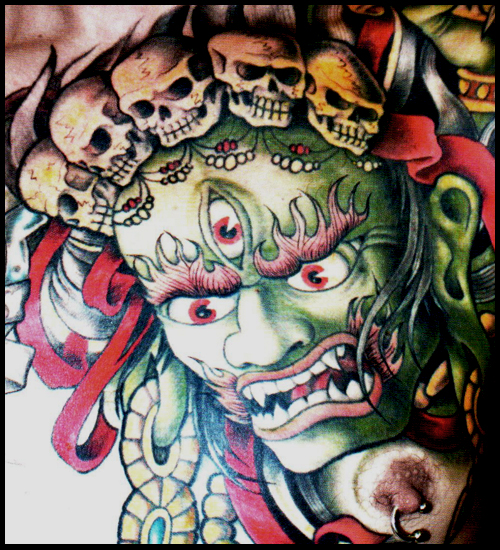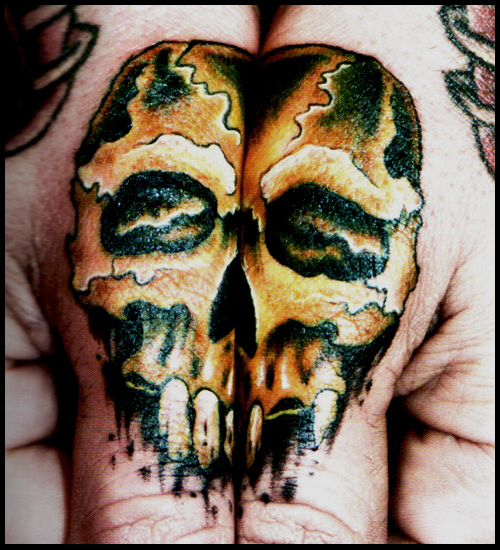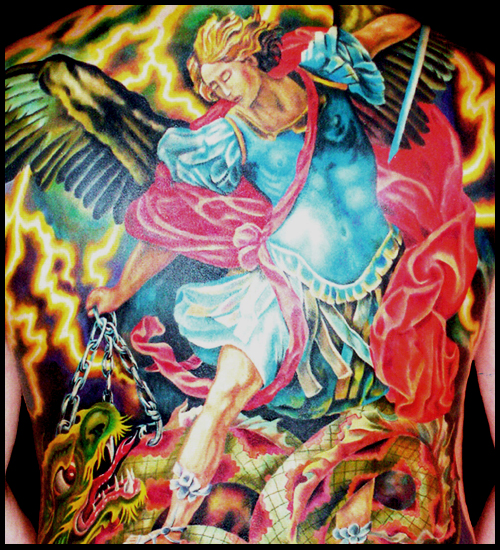 What other mediums do you work in? I've really immersed myself in oil painting over the last few years. I strongly feel that painting elevates our tattooing to amazing levels. It's evolving my tattooing into places I never thought of five years ago.
How have you branched out from tattooing? Unintentionally I began selling my paintings and giclee prints these last two years. I've had a great, unexpected response. This has enabled me to consider dedicating one solid day a week to oil painting with hopes of building that side of my artwork.
What tattoo artists do you admire the most? I believe I'm influenced by a lot of artists with different styles. I always pay attention to Shige's work. He inspires me to design the whole body. I think Jeff Gogue is an amazing tattoo artist, and he pushes me to paint more and more. His drive to promote and his business sense are infectious. I am always amazed by Nikko's technique. He has perfection in his soft touch. I recently started checking out James Tex's work. He blows me away with his concept sketches. He has a great perspective and style. I could go on and on. There are so many amazing artists today.
What kind of tattoos do you look forward to doing? I like the projects where customers give me room to bring out a concept. I hope for large color areas with a lot of freedom. I would like to create more tattoos from painting concepts as well. Some of my next paintings are being laid out with tattoos in mind.
Before someone gets a tattoo what advice do you give them? Eat a good breakfast.
Is there a tattoo that you haven't done yet that you are dying to do? I really want to do an amazing howling wolf scene with the moon and all. Straight truck-stop T-shirt style. Any takers?