Tattooing A Vietnam veteran
As tattoo artists we push and progress our art and tattoo design work everyday. We have breakthrough pieces and epic pieces that we are incredibly proud of. Sometimes though it's the smaller more meaningful tattoos that we experience the most pride and accomplishment in.
One of these pieces for me was done on my Father-in-law, Clay. His tattoo is a tribute to his Vietnam brothers and the time they all spent fighting over there. Clay had been talking with me for years about it and we finally set the time aside. At 75 years old he took it like a champ. His idea comes from a great movie scene in Apocalypse Now and the color bar under the words represent the veterans that served over there. This piece was a long time coming for Clay. Taking the time to sit down and get tattooed while remembering and honoring his brothers is very much healing in itself. Seeing him look at his tattoo in the mirror I got a feeling of fulfillment and closure from him. The pride and accomplishment I could see in his eyes made this one of the most important pieces for me to do.
I'm glad we traded one of our regular days of golf to finally do his project.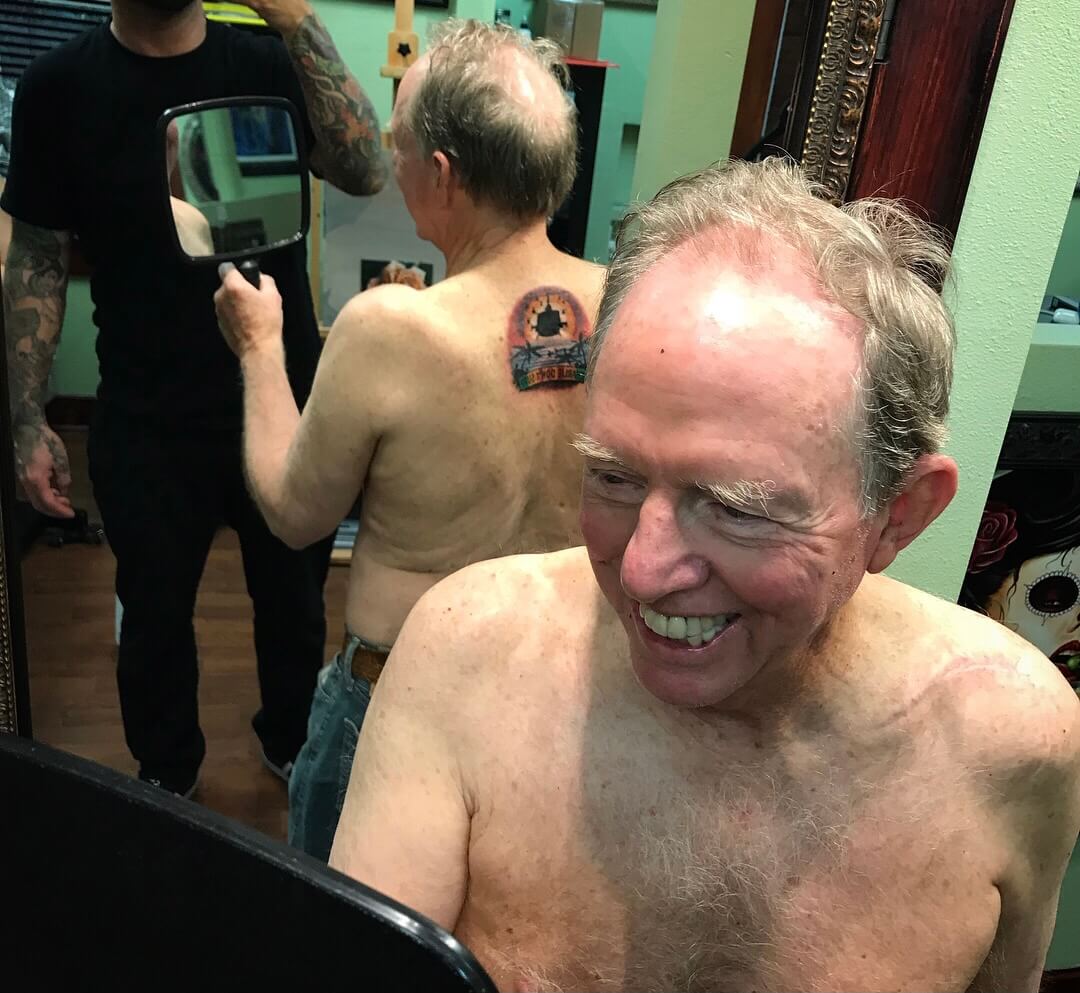 At 75 years old he took it like a champ.
We don't always get to do such meaningful work. A lot of our job is just making things look bright and colorful or dramatically eye-catching. Wow factor work. I think we all get that feeling of artistic pride when we take the time to give our clients a piece that means so much to them. A piece that can memorialize someone they love or a piece that gives them a sense of closure and honor.
These are the days as tattoo artists that we are most proud of the work we do.
With respect,
Sierra
See more of Sierra's work